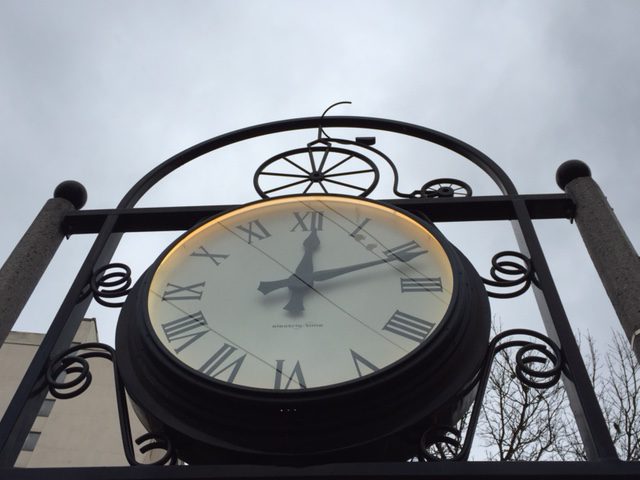 Looking for your first house? Having the Toronto buyer blues? Well, who could blame you? It's been a tough time out there for buyers. Competition for houses has been strong. I have been saying it every year, for several years, that there is a limited supply of houses in this city. Because of this, the cost of houses is going up fast, much faster than condos, and much faster than most houses in the suburbs or out of this city. Really, you have to go all the way west until you reach Vancouver in this country, where house prices are higher.
But is it too late for a first time buyer to buy a house in Toronto? Have you missed the boat?
Have we reached the point where houses have just become out of reach for first time buyers?
Well, not yet. But we're close. There are some neighbourhoods that have been overlooked that are a little further from downtown, but things are changing fast there. They are still early emerging neighbourhoods, and do have some of the stigma of their past, but they are moving in the right direction, and best of all: They are affordable.
But just how to I define affordable? Well, affordable is a relative term that is really quite subjective, and it depends on what kind of mortgage you can obtain. In my experience, if we have two first time buyers buying together or a single person who has been good with his or her money, we can usually find three bedroom houses in the $600,000 to $700,000 range. Again, this may not be you. Maybe you can afford more or maybe less, but in Toronto this is the starting point for a house thats's still in the city of Toronto, in a neighbourhood that I believe is emerging.
And as of right now, there are two west end neighbourhoods that are ready to emerge in a big way. Weston and Mount Dennis were once the inaccessible parts of the city with more crime ( in parts), and businesses that were closing instead of opening up. There are very good reasons that you should have these neighbourhoods on your radar though if you plan to invest or buy a home:
1. Transit Connection
When I'm with clients, I often remind them how important it is to buy near public transit in terms of the future value of their homes. The better the transit, the better the resale will be down the road when they sell. Even if you drive everywhere, it is important to be near transit so people could visit you, or if public transit becomes the quicker option of getting around in the future. In Weston, you now have the Union Pearson Express that will take you the Dundas West stop on the Bloor Subway Line in one stop or Union Station in two stops. If you need to get to the airport, it will take you there in one stop. On top of all this, the ticket prices just came crashing down. So, it has become a much more affordable option. Only $5.65 or less one-way from Weston to the Bloor Line, Union Station or the airport. If you are further down in Mount Dennis, you have the Eglinton Crosstown under constructionwith the final stop at the upcoming Mount Dennis transit stop. It will take you all the way across Eglinton, almost entirely underground to the Yonge Line, and in a streetcar only lane. This is important because the traffic will not slow you down. Same goes for St. Clair to the south – all streetcar only lanes. Transit life could not be easier.
2. It's Pretty
Weston used to be small town. Why is this important? Because the architecture here is not suburban sprawl. Many of the houses are over a 100 years old and in many cases, in great shape. There are even trees that are a hundred years old. Though Weston's main street along Weston Road can be grim and full of shabby high rises, off the main street is amazing. The important thing to note here as well: The neighbours are great. This is a proud area of town where some people have lived for decades. There is a sense of community here. I find when I bring clients to Weston, they scratch there head when they see how beautiful the houses are on some streets. And the ask me: How come no one knows about this? Mount Dennis does not quite have the consistent old houses as Weston, but there are good pockets here too.
3. Still Cheap
In Weston and Mount Dennis, as of May 2016, it is still possible to buy a renovated three bedroom house for under $650K. It's not easy, but it's possible. For some renovation, you could even find something under $600K. It is a little less expensive in Mount Dennis where you could find a mostly reno'd house for under $600K. This won't last long.
4. Easy Being Green
Weston has it's share of parks, but one of the most underrated has to be Cruickshank Park. The name does not role off the tongue nicely, but this park along the river is great for a day with the dog or the baby stroller or just some fresh air by foot or on bike that will take you down past Old Mill to Lake Ontario, and all the way to the East End  Beach, if you have the stamina for hours of bike riding. There are a lot of ravines in and around Weston and Mount Dennis, even a golf course, if that's a sport you would like to take up or enjoy.
5. Shaking Off It's Past
Weston, for a long time was known as Toronto's rust belt, and suffered the loss of its manufacturing base with few jobs to replace it. The closing of the Kodak plant, where many of the area's residents were employed, was probably the biggest blow to the neighbourhood. When that shut down, many of the locals lost their jobs. On top of that, there was an era of some poor urban planning that put up too many high-rises that have not been maintained. Those high-rises are not going anywhere, but outside of those high-rises things are changing. Crime rates in both Weston and Mount Dennis have fallen. Long time residents are mixed with newcomers. Though a great walkable commercial strip is still not emerging fast enough, there is a great farmer's market. Recently there are early signs of an emerging neighbourhood like independent coffee shops opening up. In Mount Dennis you have the hip Supercoffee and in Weston you have Perfect Blend Bakery and Espresso Bar. Recently I spotted a trendy, new sandwich shop, called Ocra the Sandwich Shoppe, along the strip where you find the longstanding local appliance store, Caplan's, and a lot of scrappy stores. It's just a start here, but you have to start somewhere.
So first-time buyers of Toronto who want a house. Don't be so sad. You're time is not up yet.
It is still possible to buy a house here in emerging neighbourhoods that I think have strong signs of promise.
These are not established neighbourhoods. They do not have the top notch schools, the micro-breweries, the yoga studios on every corner. No, you are investing in potential here and you are investing in a future which will become a hip or established area with a healthy balance of all kinds of Torontonians. For now, Weston and Mount Dennis are still within reach.