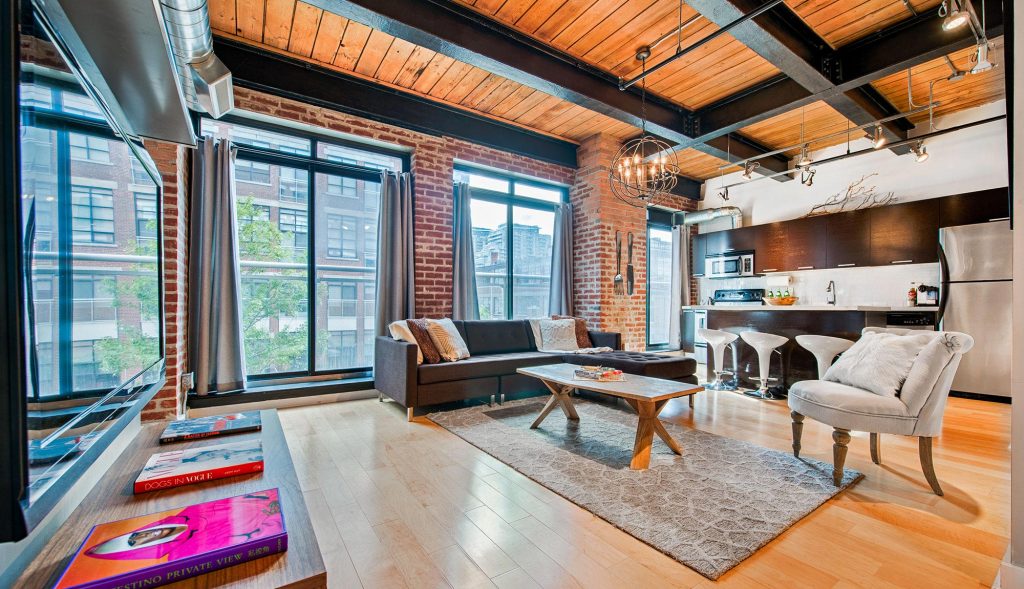 There are a lot of ways to be a rebel. You could fancy yourself as a George Washington taking up arms against a colonial power. Perhaps you have great respect for more modern day rebels like Aung San Suu Kyi of Burma who suffered 15 years in prison and never wavered on her support for human rights. Maybe you don't fancy yourself a rebel at all. And that's ok too.
Whether you are a rebel or not, you may be wondering what kind of connection could there possibly be between rebels and the the topic I always blog about, Toronto real estate. But hang in there, there is a connection!
The kind of rebel I'm talking about may not have as much weightiness around it as the political revolutionaries I've mentioned, but their presence has changed real estate in many cities.
If you read the title of this blog, then you know I'm talking about conversion lofts. By my estimations, they would be something like James Dean or Angela Davis – at first very controversial and seemingly out of nowhere, and then eventually accepted by the public as cool and important in our cultural identity. For me, conversions have followed a rather outlaw beginning to become celebrated and coveted in Toronto and much of North America as well.
Conversion lofts really had their beginning back in the counter-culture of the 1960s in New York. At first, these "conversions" were not legal at all. Artists would create their own living and work spaces in the upper levels of obsolete industrial buildings where they would have the large space to create their art. They would have no rent or low rent for these spaces to keep their time and energies focused on their art and not their rent. Most of the original lofts were located in SOHO, but soon to follow were Trebeca, Chelsea and Greenwich Village. In 1971, New York legalized the residential use of these old industrial buildings. Thereby creating a new way of living in the city.
Eastern North America has a much better selection of conversion lofts. In the past 100 to 150 years or so, this part of the continent built many more historic warehouses and industrial buildings in the cities during the Industrial Revolution than the West. Subsequently, these buldings fell out of use as industries, moved out of our cities and in some cases, out of our country. Toronto has Liberty Village, portions of Queen West, The Distillery District, Carlaw Street and many more sprinkled throughout the city.
In the 80s, the lofts continued to be the terrain of the artist, but by the 90s they were quickly catching the eye of other urban dwellers who loved the big spaces, the exposed brick and beams plus the huge windows. Artists were no longer the only ones who wanted lofts. The cheap rent that used to be associated with artists lofts became more and more rare.
In Toronto, by the 2000's, there were many conversions under way: The Toy Factory Lofts, the Garment Factory Lofts, and the Button Factory Lofts to name a few. I would not say all industrial warehouses, old office buildings, manufacturing facilities, factories or warehouses that have been around for a century or so were converted, but where there was an opportunity, it was largely taken by developers. Even churches, that could no longer fund their maintenance, were becoming conversions. The conversion loft demand became so great that many of the newer condos began to mimic the look at feel of conversion lofts – exposed vents and pipes, higher ceilings, large windows. They are even advertised as lofts.
To be clear, the "hard lofts" are something different from the newer "soft lofts". Hard lofts are converted from an existing building. They would contain certain design qualities not found in regular condos such as exposed brick and wooden beams.
It seems that having a hard loft would give you certain bragging rights. The construction is often very good because it was built for commercial purposes, even if it was 100 years ago, and the look of living in an historic artifact of sorts has made this kind of urban living appealing – though contemporary kitchens and washrooms are very much appreciated.
Loft conversions have also influenced the houses of Toronto as well bringing the open concept to just about every residential space. Nowadays, most Torontonians prefer an open kitchen, dining and living areas. Thanks to lofts, that have made their mark. Lofts may deserve some of the credit for the open concept becoming the new norm.
There are a few drawbacks. Some conversion condos do not have a lot of parking available if you are a driver. So, there may be a number of units without parking available. Older warehouses were not built to support several floors of parking beneath them. Some conversion condos do have parking underneath like the Oxford Lofts. Some have created parking in a new section like the Robert Watson Lofts. So, some parking woes that have been overcome.
At this particular moment in time, condo conversion or hard lofts are rarely being converted any longer. There will be more. There are still warehouses to be converted, but there are a whole let less than there used to be. So, like houses, converted condos are beginning to show a certain increase in demand without a lot of new investors being added. And as I always say, the more unique you can be with your condo, whether it's a hard loft or a new boutique condo, then the better chances you will have at resale time.