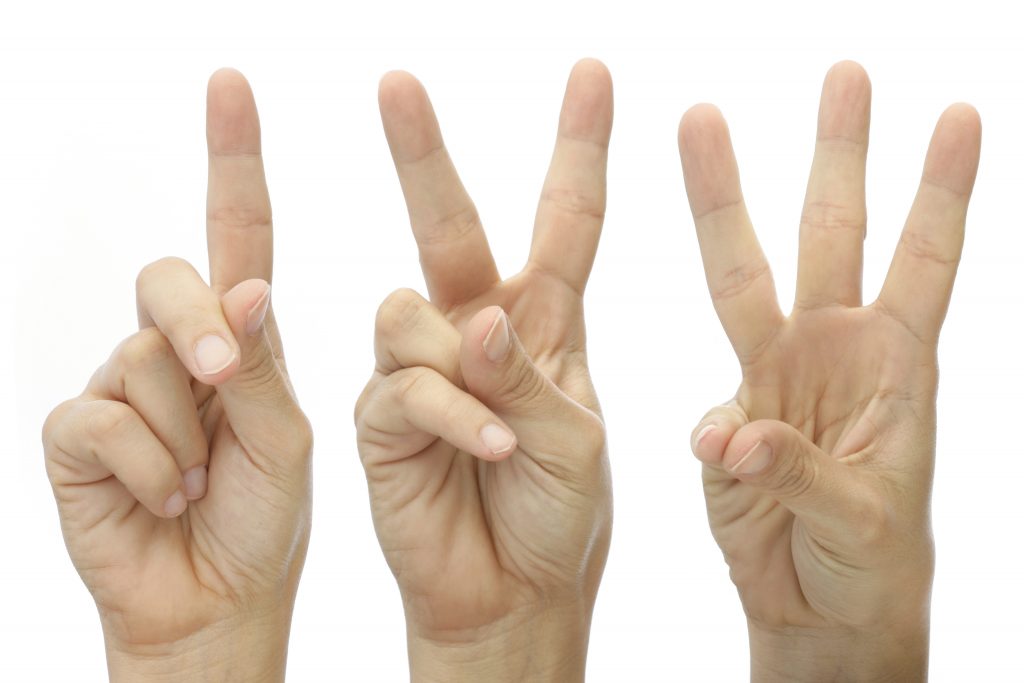 There is a housing crunch happening in Toronto, but it's not everywhere. I'm not speaking in the generally sense here, but with regard to a very specific property type: two and three bedroom condos. As Toronto houses continue to rise out of purchasing range for more and more Torontonians, particularly as a starter home, many more couples, families, or singles who would like more space are looking to two and three bedroom condos. Condos have risen in price, but they have not seen the kinds of increases that houses have seen. They are still affordable for many in the middle class. The problem, however, has been that most of the condos built since 2000 have been overwhelmingly one bedroom condos and studio apartments.
On top of all that, we have that rather large group of Boomers who want to downsize that are converging on these two and three bedroom condos at the same time as the first-time buyers. And they are not going to want to move into a 500 sq ft apartment. They have not been conditioned to live in such efficient spaces, for the most part. They will want to get their hands on those larger two and three bedroom condos.
All this demand is relatively new. Not too long ago from 2000 to 2010, it was tougher to sell a three bedroom condo. They were just not that in-demand. I think the logic was if you want a three bedroom condo, why not just buy a house? Because of this, there was not a lot of three bedroom condos that were part of new condo developments during this time. On top of that, developers could make a whole lot more money by squeezing more small units into their condo buildings. So, even the two bedroom condos became a lot less common because it was not as profitable as the one bedroom and studio.
There was a time in the 90s that three bedroom condos were much more common among developers. It was not because developers were forward-thinking individuals anticipating that they should be providing units for the "missing middle" of today. It was that condos in the 90s were seen as something very different than they are now. The whole concept of space in Toronto was very different in the 90s. I remember my older sister had a two bedroom rental apartment for herself. One room was just an extra room for her stuff (books, clothes, exercise equipment and a desk that was rarely used – most work was done at the kitchen table). To be clear, my sister was a teacher at the time. Compared to other teachers of today, an extra room would really be a luxury, and likely very unaffordable. Of course, back in the 90s, if someone told you that there would be bidding wars for condos under 500 sq ft, people would have thought the future would be populated by crazy people. Back in the 90s, Torontonians wanted and could afford more space. Condos were not just one bedroom apartments, but for those who wanted a more maintenance free lifestyle.
Then things changed a lot. Condos from the 90s to now have overwhelmingly been about one bedroom apartments for couples and singles. The demand was there and that's what developers provided. Toronto is a bit unusual that way. Other cities that have been densely urban for awhile like New York or Paris have had much bigger apartment buildings with families living downtown. At many points in the past 15 years, there has been serious discussion about legislation that would force developers to build three bedroom apartments so that families will not be forced to leave the city. It seems like a good idea, but it's also like insisting on vitamins. Such legislation would have good intentions, but we don't really know if it would have the intended impact. For example, the three bedroom condo could be purchased by empty nesters and not by new families who would like to stay in the city.
We know the City of Toronto has come very close to legislating more three bedroom apartments without actually doing it. Up to now, city planners have encouraged developers to set aside ten per cent of a building's units for multibedroom uses. Just remember that we have seen buildings rise up in the core consisting almost entirely of studio or one-bedroom units. Ten percent is a big ask.
I suppose the real question is: Will developers actually listen to city officals? Well, these days, apparently the developer's bottom line may have more in common with city planners.
Why? There was a point last year where two bedroom condos were outpacing one bedroom condos on a price per square foot basis because they were so in demand. Developers took note of this. And that brings us back to what I mentioned above. The demand is now here for two and there bedroom condos and the supply is now low. The "missing middle" that used to buy their starter homes, usually a house, are now looking for two to three condos. Concurrently, there is the rather large cohort of the Baby Boomers who want to live in these condos in the city as well. They are used to huge spaces, and will not be downsizing there 3000 sq ft. home to go to a 500 sq ft condo. They won't be compromised that much. I don't think we'll see the two and three bedroom condo sizes we saw in the space-loving 90s. We've become too space deprived since then, but I think we are starting to see a lot more two and three bedroom condos coming down the pipeline. Not because we feel bad for the missing middle, but because the developers are seeing the demand for it, and are responding to it. In some newer development proposal the two and three bedroom units are much greater in number than they used to be, even higher than the one bedroom/studio units. A recent announcement from Great Gulf for a 77-unit project at 544 King St. W. will be a mixed-use building with only four one-bedroom units . That means that 94 per cent of the residential portion of this building will be two and three bedroom condo units.
I think the future may contains some fairly smaller three bedroom condos. In order to make them affordable in an expensive downtown, and in order for developers to make their money, they will more efficient and smaller three bedroom unit than we have seen. Still, we will see more coming. I wouldn't say it's a two and there bedroom revolution here in Toronto, but I do think it's a big change underway.