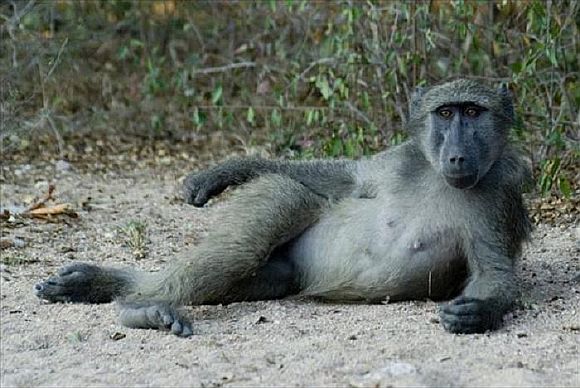 As humans, we like to make sense of the world. It helps us survive. We don't want to feel like we are randomly hurtling through time and space without any direction or control. A little chaos may be good, but total chaos is hard to navigate through.
On a smaller scale, we try to make sense of the real estate market. Some practices are good, and some will not be very helpful. Many buyers, for example, try to make sense of what to pay for a given property based on the list price. This is one of the practices that won't be very helpful. Unless buyers speak to an informed real estate salesperson, novice buyers often assume that the seller has put forth a list price as the price that seller is willing to accept. And therefore, the sold price will land close to the list price.
Here is a scenario that often happens: A buyer goes to the mortgage broker to be pre-approved. Let's say he or she in approved for $800K. So, this individual goes to realtor.ca and they set their buying limit at $800K. Since realtor.ca does not have the sold price available to them, they assume it sells near the asking price. They see all the homes listed at $799,000, and believe those homes are in their reach in that neighbourhood and at that price point. Often, I have to be the deliverer of bad news, the grim reaper of real estate when I tell these buyers that some of the homes that are listed for $799,000 sell for $1,100,000. Other sellers that have a home listed at $799,000 may not receive any offers on offer night. What often happens when sellers receive zero offers on offer night in many Toronto neighbourhood: The sellers cancels their listing at $799,000 and re-lists their property at $999,000.
So, often the seller has not intent of selling their property at this list price.
There are different strategies used by different real estate salespersons. For sellers, in some market and some neighbourhoods, it is a good idea to hold back offers for a week and have one day where you will accept offers. Some agents will price a property below market value in order to generate interest, and two or more buyers may step up on offer day to bid on a given property. If the market is agreeable and the marketing is done well, the seller will often obtain their best price by holding back offers. From a buyer who is trying to educate themselves on their own, it would make sense that they would focus on the list price. And for good reason.
When you go to buy a bbq you don't assume the price on the bbq is not really the price that the seller wants. Of course, people do haggle over prices in many parts of the worl,d and here in Toronto, with certain items. If you want to sell your patio furniture online, you may list it at $500, but someone may offer you $450, and you may take it. No one expects that you will ask for $500 for your furniture, but will not really accept any thing less that $650. That would be nuts.
It's a tough lesson to learn for many unfamiliar with Toronto real estate practices. Many buyers will often say: "I can't believe that property sold $300,000 over asking!" There is often an assumption that the list price is the market price and the sold price is $300,000 more than the market value of a house. Even agents like to brag that they have sold the property 20% over asking. The truth is: The listing price was never market value. Here's an example. Someone wants to sell their two bedroom condo with parking and locker. The recent sold of the same sized units with similar features sold between $680,000 and $690,000. Still, it is possible that the listing agent and the seller will agree to list the property at $599,000, and have an offer day when they will accept offers. On offer day, they have seven offers. They accept the top offer of $70o,000. Now, many will say: "Wow, this unit has sold for $101,000 over the asking price!" In reality, it sold $10,000 – $20,000 over the market value.
You know what can make it even more confusing for buyers? When a property is listed well above market value. It is surprisingly common for some sellers to go with the selling agent who tells them the highest price their house will sell. So, it may only be worth $1,000,000 on the market, even with the best marketing, but the sellers and their agent will list it for $1,300,000. In a very fast moving market, the higher prices may work, but most of the time, they do not. Overpriced homes sit on the market for weeks and months. The price is reduced over and over again. At some point, if the seller has to sell, they will receive something far less than their original list price. They may list for $1,300,000, but only sell for $970,000 in the end after a series of price reductions. It's not the best strategy. I would say it is very important not to overprice your listing. Often, a stale listing that has been on the market too long will stigmatize your property in a robust market. Buyers will suspect there is something wrong with it, even though this may not be the case. Again, this scenario will confuse the buyer. If it's listed at $1,300,000, why did it sell for $970,000?
Whether it's underpriced or overpriced, the listing price can become very frustrating for buyers. Even some agents told me of a rule of thumb they used when I began in real estate. They would increase their offer depending on how many offers were made on the property. So, if a property was listed at $300,000 and there were seven offers, then the property should sell for $370,000. $10,000 f0r every offer made. Of course, this didn't guarantee any thing. And as a rule of thumb, it doesn't work very often.
What does work when you are buying?
You need to know the recent sold prices of similar properties. If you have too much faith in the list price, you may find yourself bidding for properties on a neighbourhood you cannot afford. Look at other comparable three bedroom renovated detached properties with a garage and see what they are selling for, not their list price. Recent sold prices should be your guide.
Go see properties. The photos of a listing can only tell you so much. You need to see the view the condo has, the renovation, the layout, the neighbourhood, the school, the neighbours, and whether there is a fire station across the street. Once you have a sense of what kind of offers a property could receive, you'll have a better gut feel for the kind of property you can afford.
Talk with your Agent. If he or she is a full time agent who knows their stuff, then they will have a sense of where some properties may land or make sure you are looking in neighbourhoods that you can have a chance of buying a property. Make sure your agent has a track record of buying properties, and not just bidding on them.
Just remember, no one, not even the smartest agent in all the land can predict what price a property will sell. No one has all the facts. Another buyer who you are competing against for a property may want to buy a house in a given neighbourhood because it has every thing they want in a house. They've been looking for years. Losing one bidding war after another. Their best friends and their parents live around the corner. They will pay above market for the house. No one can really know if these people are among the bidding pool. The key is to know your financial parameters and what can be obtained in those parameters. Target an area, and then get in there and buy something! Just don't be seduced by the list price. It means very little.