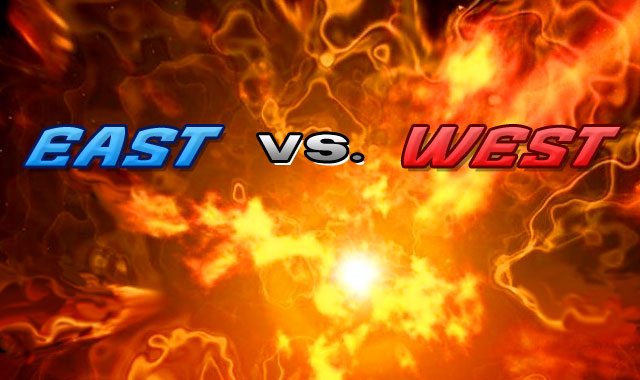 A lot of people I know have very strong opinions on what side of Toronto is the better side to live. I feel I am good person to facilitate a reasonable comparison because I can appreciate both the east and the west side of Toronto. I have also lived on both sides for a significant periods of time. I have worked with buyers and sellers from both sides. Just this month I had a listing in Riverdale in the east and Little Portugal in the west. I would not go so far as to say that I'm and east/west Toronto expert, but I would say I am in the position to breakdown the benefits and drawbacks of the east and west sides of the city.
So, let's start with the west side of Toronto:
THE WEST
Here is what I find most surprising: The west enders know very little about the east. Sometimes nothing all all. I find those who have lived in the west and strongly support living and buying in the west often proclaim that the west is better without really indulging in the east. I have driven clients who have lived in the west side of Toronto ten years or longer east past Yonge Street, and they quickly lose their sense of direction and wonder if they have been driven to another city or just came through the wardrobe and found themselves in Narnia. I don't find the same thing for the east enders. The east end Torontonian is familiar with the portions of the west. They have ventured to both sides. I'm not sure why this is. Part of me thinks it is because most of the big entertainment like sports and musicals are in the west. Also, I would venture to say there are more condos to rent, more restaurants to visit and generally more things to do.
The west is also hipper. Depending on who you are, that may be a good or bad thing. Those who have a beard aversion, may see fewer beards in the east end of Toronto. I would say many (but not all) of the cutting edge fashion, restaurants and galleries are in the west. This does not mean the east end of Toronto lacks this. It is just the west end has more of it.
There are some things in the west end that the east end does not have like the electric vibe of Queen West, High Park, more museums, better historic housing stock, more Portuguese tarts and generally just more fun stuff to buy.
THE EAST
The east end has been for a long time less expensive than the west end, but this is changing. For a long time, east end neighbourhoods like the Danforth Village, Leslieville and Little India were neighbourhoods where west enders, who were outpriced out of their own end, would begrudgingly migrate. I found after a year or so, these west enders would transform into east end advocates. They would discover that there is a whole lot to do here and a good array of parks and neighbourhoods that even have a lot more going on that some west end neighbourhoods. There's no doubt that some east end neighbourhoods have been expensive for some time. Riverdale, Cabbagetown, Playter Estates to name some. Overall, though, the west is more expensive. The east has caught up a lot, but it is more affordable, especially under the one million dollar mark, to buy property.
When I drive clients at all times of day at all times of the week and all seasons, I can safely say it is much easier to drive through the east end than the west end. The west end has more traffic. This may be just a question of less density but it also means a quieter environment. It has a kind of bohemian vibe that is a little less stylistically demanding as the west end can be.
The east end has some things the west end does not: The Beach and access to the Scarborough Bluffs, the Leslie Spit, Little India, better baklava. It has the Distillery District which is impressive in an architectural way that has no comparison in the west.
With all that said, I have to say that as much as Toronto likes to declare a loyalty to an east or west side, there are increasingly more similarities between the two sides. More than ever before.
Leslieville in the east is very much like the Junction is the west. Both have transformed from neglected outposts to trendy destination neighbourhoods. The Annex and the Beach have very similar histories and demographics. Even Gerrard Street's current transformation as Queen East's neglected cousin is similar to Dundas West long neglected by the pizzazz of Queen West. Both east and west Toronto can account for a lot of the explosion of local businesses; from artisanal cheese stores, to microbreweries, to access to a professionally steamed out espresso on almost every corner. Both have cultivated design areas, converted lofts, and squeezed in condos for better and for worse. Both have seen increase in prices. Both have seen a huge increase in parents, dogs, strollers and stores that cater to all of these. So as much as we like to compare and contrast, we're more and more similar than ever.