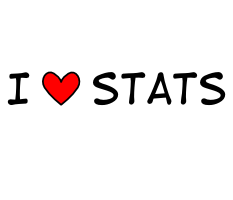 This time I'm not going to give you my opinion on its own, but instead I'm going to offer up some interesting real estate facts brought to you mostly by the folks at the Toronto Real Estate Board and the Canadian Real Estate Board. Then I may sprinkle my opinion around these facts.
There's been a lot of chatter about Toronto's rising prices. So, let's a have a good look at those numbers. I do realize that statistics can be as interpretive as any thing else, but this does offer us some perspective.
1. APPLES AND ORANGES COMBINED
Prices vary widely form neighbourhood to neighbourhood, even house to house on the same street. It really does appear that Toronto has two different markets occurring at the same time. The market for houses and the market for condos. Still, for all types of property combined, including condos and houses alike, there has been a 9.34% increase in the value of all properties from June 2014 to June 2015 in Toronto. A year ago in June, the average property was $618,526. In June of 2015, it was up to $682,264. If we break down these statistics by housing type, Toronto detached houses in June of 2014 would cost on average $921,005 compared to June 2015, which would average $1,051,912. That means detached homes were up 12. 44% from June to June. Condo apartments, by comparison, were 6.56% from June 2014 to June 2015, one of the better condo performances of the past few years.
2. THE RANGE OF HOODS
In the 2nd quarter of 2015, the Toronto neighbourhood Mount Dennis around Eglinton and Keele was averaging a price of $326,677 for all property types including condos and houses sold, though this area is mostly houses. On the other side of the spectrum, Forrest Hill South was averaging $1,978,424. This will give you some idea of the range of price points between Toronto neighbourhoods. I'm sure it's not a shock to most people who knows this city that neighbourhood stats can vary widely. This is especially true in Toronto neighbourhoods that consist overwhelmingly of condos. Take, for example, Toronto's most condo laden neighbourhood, Waterfront Communites, where the average price lands at $474,741 for a property in June 2015. The giant Donald Trump style mansions in Forrest Hill compared to 450 sq ft condos in the Waterfront Communities hardly seems like a fair comparison.
3.THE BEST PERFORMERS
Like all stats, you need a large pool of data to find accurate results. So, take these stats withs a dash of skepticism. Most neighbourhoods don't have enough sales to offer consistent results. Also, some neighbourhoods have a culture of listing low to trigger a bidding war. With that said, here are the top neighbourhood performers with regard to the best sale price to list price for the second quarter of 2015:
1. Player Estates with 108.9% of list price to sales price
2. Danforth Village East York 108.5% of list price to sales price
3. Oakwood Vaughan 108.2% of list price to sales price
4. THE BIG, CANADIAN PICTURE
The national average for home prices rose 9.6% from year over year in real estate. Seems impressive, but as we all know, not all cities are firing off in the same way. If you take out Vancouver and Toronto from these stats, the national price average would be up 3.1%.
5. IF YOU THINK TORONTO IS EXPENSIVE
I agree. Toronto is an expensive place to buy real estate. But let's not think that Toronto and Vancouver are working with the same price points. As mentioned above, the average price for a detached home in Toronto is just over a million. Wow, I know! Still, that would seem like a bargain out west. The average detached house within the city of Vancouver as of May 2015 averages 2.23 million.
Should we expect these kind of results forever so that first-time buyers can never afford anything, and any one who bought a house 10 years ago will be a multi-millionaire? No. That would be nuts. Let's not confuse a good year for the norm. Still, Toronto is morphing into something quite different than it has ever been. So, the same real estate rules of the past won't always apply. Neighbourhoods will transform, and space will be at at premium.