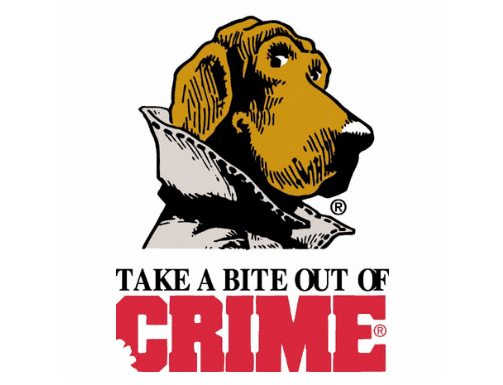 "Is this neighbourhood safe?" Every once in awhile I will hear that from one of my buyer clients, particularly the ones who are not familiar with Toronto or the Toronto neighbourhood I'm bringing them to. It's a fair question, but it's a tough one to answer because feeling safe for one person can mean something very different for another. For example, crime is not the same through all neighbourhoods. If you don't own a car, you may not be interested in the number of car break-ins that happen in your chosen neighbourhood, even though that adds to the local crime.
I think it is best to guide people to the crime statistics of a given neighbourhood and suggest a few pointers when reviewing crime statistics to determine what neighbourhood you would consider buying a home. A great place to find info on crime statistics is the Toronto Police Service Public safety data portal. You can find it here.
When thinking about crime in a big city, first thing to be done is to throw out outdated views of crime. For example, there still exists out there a notion that big cities have big crime. If you agree with that, you are flat out wrong when it comes to Toronto. Crime rates these days peak in medium sized cities between 250,000 and 500,000.
In terms of timing, crime rates were much higher in the last quarter of the 20th century, then have fallen significantly since then in most large North American cities. This has to do with aging population (who are less likely to break the law), an overall decreased use of drugs, and improved pubic surveillance, like most of us who carry phones with cameras, and the quick ability to dial 911.
Larger cities have less crime because they now tend to have higher incomes and better transit security to see what is going on. Crime is pretty widespread term. It can mean physical assault, sexual assault, robbery, break-ins, or auto theft. Some neighourhoods are at higher risk over others.
In Toronto, assaults make up the highest percentage of crime, but it is a term for anything from bar fights to domestic abuse. The most common crimes in Toronto (in order) last year were:
Assault
Auto Theft
Break and Enter
Let me remind you the at you need to interpret the stats. Most violent crime, particularly murders, happen between people who know one another. So, an area with a high murder rate does not mean you are going to be murdered.
When you look at crime statistics in Toronto, it is going to be much higher in the waterfront communities and downtown. At first glance, it would appear that there is more crime downtown and in the waterfront communities, but per capita, this may not be true. We also have a lot of young people downtown and in the waterfront communities. Does this mean young people are criminals? No. But they are more likely to commit a crime. There are more commercial areas with bars and those are the places where you may see more assaults, the #1 crime in Toronto.
Still, crime and safety is an issue all over Toronto in all neighbourhoods. It's important for someone to feel secure in the place he or she live and feel comfortable in the neighbourhood they use. If you're looking for to maximize your safety while looking for real estate, here are some tips when you are out shopping:
FOR YOUR FOB ONLY Consider a condo where only the people who live in units on your floor can access that particular floor. So, if you live on the 8th floor, then only you and the other people on that floor can press "8" when you step on the elevator. With your fob, you won't be able to access any of the other floors except your floor and the floors with the lobby/exits, gym, party rooms, lockers and parking. No once else can access your floor unless accompanied by someone who has access to that floor. Most condos do not have this yet, but some do, and some are changing to this system. It's an extra layer or security that prevents people who don't live on your floor from getting in.
THE MORE THE MERRIER Consider a condo building with a concierge or security guards. Good to have an extra set of eyes on things.
OWNER ZONES Live in an area where there is higher ownership rates than rental rates. This does not mean that those people who rent are more prone to crime! Owners, however, tend to take more pride in their property, and they often know their neighbourhood. Owners are also more likely to have neighbourhood associations or condo groups and events where neighbours get to know one another.There is an unspoken pact in many tight-knit neighbourhoods that your neighbour will watch your property for you.
BRIGHT IDEAS If you live in house, you have to make it less desirable for someone to break in. Better lights, a security system or a dog are all good options, though my dog would likely greet a burglar with a few welcome licks.
WALKABLE NEIGHBOURHOOD The more people you have around the less likely a crime will happen. People have phones with cameras. Criminals don't want to get caught. So a street full of witnesses is not very appealing.
When you are looking for a home in an unfamiliar part of town, it is easy to wonder about the safety of a neighbourhood. If you're thinking about safety, I think it would be a good idea to consider how you are going to use your new neighbourhood. If you are catching transit late at night, you may want to see where you get on and off transit, and map out a walk home. If you are worried about having your new convertible stolen, you may want to check out the auto theft rate in your area or search a house with a garage. You may also wish to look at the crime stats for a given neighbourhood over time. Some areas have had falling crime rates. Parts of town that were dangerous twenty years ago, do not have the same problems today.