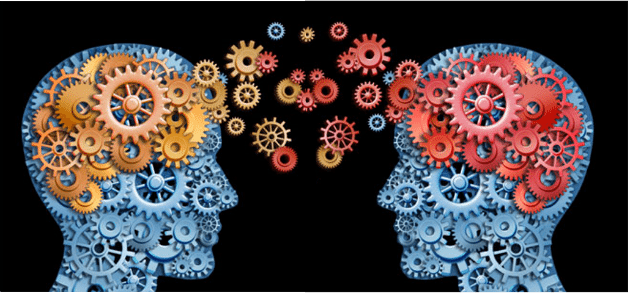 The Toronto real estate market is the new Donald Trump. If you're looking for drama, fear, and entertainment 2017 will not disappoint. From runaway prices in the first four months to cooling prices in the last three, the Toronto real estate market has been a roller coaster ride of shock, horror and rapidly adjusting prices. If you have not been privy to the daily assault of real estate articles, blogs and cocktail conversations exclaiming the price changes of the Toronto real estate market this year, you would have likely been under your bed in a cabin in the woods with your hands over your ears for all of 2017.
Just in case you are that person under the bed, here's a quick recap: Back in March and April, price increases year-over-year shot up over 30% from the previous year. Jaws dropped. Buyers despaired. Sellers became wealthier. Listings of all shapes and sizes, whether sprawling Bridal Path mansions or tiny postage stamp-sized condos, were largely gobbled up in bidding wars and bully offers along with eye-popping prices. This summer, we are seeing fewer bidding wars (though many would be surprised to learn they still do exist), houses sitting on the market for weeks, price reductions, and below-asking sold prices. It has not been a consistent year.
The luxury market has seen higher than usual month-over-month price drops. Condos under $700,000, though, have had a much easier time with continued competition for certain units this summer. Many real estate enthusiast believe much of the cooling off of the luxury market was triggered by foreign investors parking their wealth in high-end Canadian real estate. And the foreign buyer tax that came out in April of 15% was meant to discourage these foreign investors.
At first glance, the foreign buyer tax appeared to be doing its job in Toronto. It came into effect in April, the same the market began to shift. It appears to have cooled off the Toronto real estate market, along with the rent control legislation that was put through by the Ontario government. The funny thing is, there has not been a big change in foreign investment in Greater Toronto real estate.
In July of 2016, the Toronto Real Estate Board has foreign investment in the GTA at 4.9% for all properties. This summer, after the foreign buyer tax was put into place, foreign investment is at 4.7%. So, it would appear that foreign investment is not making much of an impact on the change of prices since the numbers have not changed much.
Some may believe that many of the foreign buyers came to Toronto after Vancouver put their foreign tax into place in the Fall of 2016. So, we may have seen those numbers higher in the beginning of this year. Still, if the plan is to discourage foreign real estate investment, I don't think the discouragement worked all that well if there were a similar number of foreign buyers last year without the tax.
So, what is causing this Spring cooling? In my opinion, it is largely psychological. The barrage of government changes did not cause the market to change, but the talk of the government changes did.
In other words, the quick rise in prices in the first quarter of the year caused buyers and investors to become nervous and sellers began to lick their chops at the high prices. As these new government rules went into effect around the foreign buyer tax and rent controls, buyers stood by to see what effects they would have. At the same time sellers rushed to the market to sell their homes in the hopes of achieving the great prices of March. With a greatly reduced pool of buyers and increased numbers of properties for sale, demand dwindled and supply increased. And we are still in the midst of this reaction to the early part of this year that has led to the cooling.
When will the cooling end? Well, some buyers hope we have another 1989 on our hands where prices will go down for years to come. I don't think that's in the cards. I think we are seeing an unusual Spring market play out with more inventory than buyers.
I suspect this rare buyer's paradise of the summer will evaporate in the Fall or at the start of 2018.
The Fall will be interesting to watch. Will sellers who didn't list in the Spring come in greater numbers to the Fall? Will buyers come back to the market? It's tough to say. I think buyers are going to largely wait to come back in large numbers until they see the price drop of the past few months level off, though on personal level, I am seeing a buyers starting to trickle back to tour properties already. Other factors will change behaviour as well. Interest rates have gone up. So, buyers may be more keen to buy something with their lower locked-in rate they received from the bank before the rates changed. They have up to 90 days to use the lower interest rates. So, they may be keen to buy with the lower rate sooner, rather than later.
Of course, no one can ever time the market. There could be other influencers that we don't even see coming. Still, I'm a believer that the recent cooling of the Toronto market is more psychological than anything. That alone won't change prices for long. I think if the Toronto market is going to head toward lower prices, this is likely not the time.