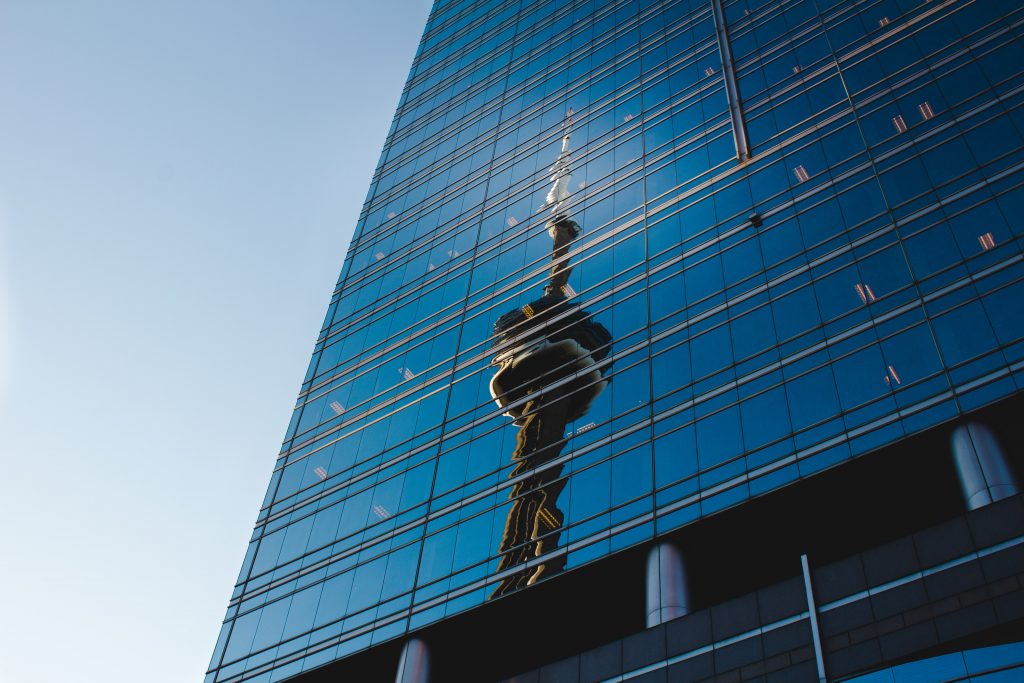 There is no doubt that Covid-19 will affect every aspect of Torontos' economy, and real estate will be no exception. If you're like me, I'm sure many of you have been receiving many, many emails with good intentioned messages about cleaning your hands and doing your part as a citizen of Canada. I fully endorse such messages! I'm not a public health official. So, I will leave such messaging up to them. I can, however, talk about Toronto real estate and how things have changed (or not changed) since the pandemic starting making its impact on the city.
Let's start with a bit of context. Before Covid-19 really began to make an impact on Toronto, our real estate market was very strong. In my previous blogs I even felt like we were in a parallel universe to 2017 where prices were incredibly strong for this year. Reasons for the strong market included low inventory and low interest rates and a previously strong economy.
In the past week, we have seen the stock market plummet, gas prices fall, and the start of a pandemic that closed schools and businesses. Our province declared a state of emergency. The speed of these changes have been so fast, some of the changes may take some time to fully impact the real estate market here in Toronto.
Still, things are changing in the real estate market as well, and quickly from week to week. So, if you read this blog a week past the week of March 23, it may be dated.
I think the best way to give you a sense of how my past week unfolded would be to simply describe it. Listings were still coming out. Even at the start of this week, they are still coming out. I had some buyers who were still curious about properties they have seen two weeks ago. Others who preferred not to go because of uncertainly with the economy/their job or concerns over entering condos or houses that other people have gone through. I had a condo listing downtown with an offer night. I would say we were down about two thirds of the people that would have gone through before Covid-19. We still had 4 offers and sold firm. Again, this was LAST week.
Some big changes occurred in terms of real estate practices. No more offer presentations at the office. Every thing moved to email. Some branches closed or had reduced hours. There are a few condos considering making changes about who can and can not visit the building, limiting the number of people how can enter a property at one time. At the beginning of last week, you could enter an open house but with some restrictions. For example, you could not come in if you have travelled internationally in the past 14 days or if you showed any symptoms. Social distancing reduced the number of people allowed in the house. There was no touching any of the light switches or door knobs. By the end last week, open houses were strongly discouraged by all real estate boards.
Two weeks ago, it felt like a very hot market that was galloping ahead at a quick rate. Last week, we suddenly slowed to a slow trot. Prices didn't fall, but it just felt less rushed. Buyers were still buying. Sellers were still selling. Prices were as strong as the previous week. The news around Toronto real estate has been very mixed last week. You have the huge uncertainty surrounding Covid-19 and the economy. On the other hand, you have interest rates that have been dropped 50 basis points by the government creating a huge incentive for buyers. But let's be real: Things will change week to week. Sometimes the real estate sector can be a little slower to respond.
Despite this sideways week, it is very difficult to say what will happen next. I'm very sure that this week will be different from the last one. There are just too many unknowns to know what will happen next.
If Covid-19 becomes even more of a crisis than it already has been, the government may restrict our movement around the city for the safety of everyone more than they have already done. Today all non-essential businesses have been told to close. If we end up with stricter lock-down measures like the ones put in place in Sydney (Australia), New York and California, it may become too difficult to simply conduct the business of real estate. I suspect real estate will not be considered an "essential service", at least for the short term. If that's the case, we will hit the pause button. There will be a time with much fewer transactions and new data to tell us where the market is heading. A lockdown will make it more difficult to transact.
Still, we may see listings coming out, particularly with those folks who run an AirBnb since they are no longer receiving any visitors. Buyers may step back because they lost money in the stock market or their job is in question or because self-isolation and seeing properties can be difficult to do. If you are a buyer hoping to cash in on nervous investors who want to sell in the weeks and months ahead, it may be tough to go through with any future transactions where you have cannot easily see the property. The Real Estate Council of Ontario currently discourages showings at all unless it's necessary. I have heard of agents looking to create virtual tours in the hopes of selling a property sight unseen. I think this is insane. You need to see a property in person! I'm not sure that is going to be doable in the current crisis.
Though it is very difficult to make a prediction on where things may go on this, I suspect we may hit the pause button. Maybe for a few weeks. Likely longer. If things become serious enough with this virus, real estate will take the back seat, as it should. At this point, when you look at how Covid-19 is progressing around the world, it would seem we are still at the start of this pandemic. So, the change to our daily lives and how real estate is conducted in Toronto will continue to evolve.