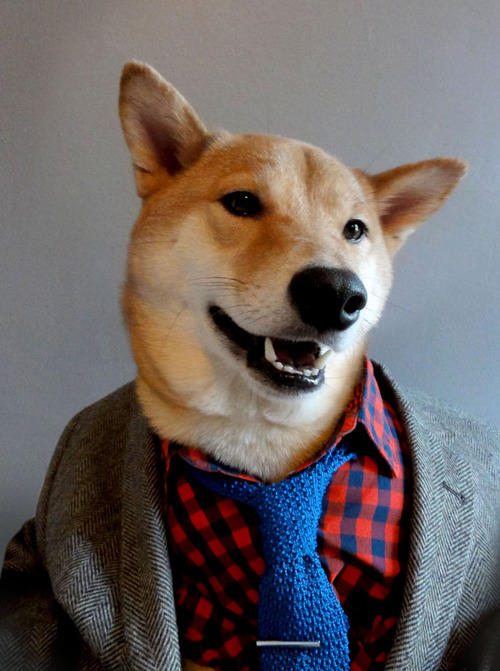 If you're planning on buying a condo, I'm going to tell you about something you may not be thinking about, selling your condo. Because at the end of the day, your future selling-self will be thanking your present buying-self for your wise decision on buying. Yes, as a buyer, you have to buy according to the budget you have available to you, whatever that may be. Your decision will be based on non-financials like how close your unit is to work, friends, your favourite food truck or your dog walker's house. Aside from those important things, you should still consider the future value as well. So, if you are looking for a condo. Keep it boutique and unique. That's my advice.
Let's not stop there though. Let me explain what I mean by "unique and boutique". First, let's clear up how the word "boutique" is used these days. The term "boutique" has come to mean a lot of different things in Toronto's condo landscape.
The term "boutique" really began to enter the real estate vernacular when hotels that were not part of the bland, bigger chains with the obligatory beige interiors and lousy coffee started marketing themselves as different from the rest. These were referred to as "boutique hotels."
They are often something specific to a certain city or neighbourhood that offers a different hotel experience that you would experience at the Marriott or Holiday Inn. Usually these hotels had rooms that were high on design and like no others. They are usually smaller and distinctive to a particular city. The Gladstone Hotel is a great example in Toronto with each room done up differently from the other. Only one room may have a Canadiana theme with Hudson Bay blankets, antlers over the bed, and driftwood as furniture. In Miami Beach the boutique hotels are often art deco and specific to a design and flavour that is only Miami.
These days the term "boutique" is often used to sell condos. It seems people like the work "boutique". So, marketers have picked up on that are use the term a lot more liberally. For example the condo with the actual name "Boutique Condos" is not very boutique at all. It is pretty big, and not that different from other condos. The term "boutique" is mostly used to suggest something that is trendy or has a lobby that looks like a night club. It often suggest something better than the norm, though it may not always deliver.
When I say "boutique" I simply mean small.
Let me be clear. There are some great large condos and there are some poorly run smaller condos that I would not suggest anyone buy. Still, as a rule of thumb, a smaller condo building would often be a stronger investment. Why you ask? Well, it's simple. When it comes time to sell, you are competing with fewer units. So, in a larger condo, you may go on the market with your 550 sq ft condo, but there may be four others just like yours for sale. So, the buyer may feel your unit is not special. Because there is great supply, she will be able to choose between the four condos and come at it from a stronger bargaining position. If, on the other hand, you have a building with 40 units, you may be the only unit of your size on the market. So, you have less competition.
Now it's not just good enough to be boutique, you need to be unique too. So, if you have a smaller condo in a building that is distinctive (in a positive way), then this will make your resale better as well. And there is a lot of ways to be a unique condo:
LOW RISE HOOD  You could be in a neighbourhood like Roncesavalles or Little Italy that does not have a lot of condos. So, a condo for sale in these neighbourhoods would be more valuable to you than a neighbourhood like Cityplace where all the condos are large and the same. There are height restrictions. So condo buildings can only be so large in most parts of these neighbourhoods.
NEIGHBOURHOOD CACHE Your condo could be unique because there is a lot of people who want to live in that neighbourhood. It's not the block after block of generic condos with the obligatory Shopper's Drug Mart and a dry cleaner on the main floor. It's Queen West or King West with highly walkable streets with distinctive shops and a urban feel you would not get any where else. It's Corktown or Leslieville with nearby parks and condos areas that are better planned and not overbuilt.
SPECIAL UNIT If there is something distinctive about your condo unit, even in a large high-rise in a okay building, it will make for a higher demand later. Sometimes that can be a simple as what direction your condo faces. The exact same unit facing a lake or a highway can have tens of thousands of dollars in price difference. Your view is important. People like city views, lake views or views that go further than the next building. People often prefer light. If you have a light-filled unit, it will give most buyers that simple sense of warmth when they walk into your place. And of course, layout is key. Corner units are valuable. A wise use of space is also important. It's better not to have a hallway or building support pillar eating up all your space.
THE BUILDING If the building is unique, people will know it. One easy way to have a unique building, buy a conversion. Yes, they are more expensive than most condos, but their resale is better. Conversions stand out, but other buildings stand out too. I'm a big fan of the Duke in the Junction. The Ninety on Broadview is also great new-ish building. Remember, unique and boutique is a rule of thumb. There are great condos that are huge, and there are unique and boutique condos that are not worth your time. Larger condos do have some pluses too. They are often less expensive, centrally located and have lower maintenance fees. And then there are buildings like Aura that has spectacular views if you are on a high enough floor. And I mean spectacular. Many of the larger buildings may not be "boutique" and small, but they can be unique with their views, their reputations (Aura is currently the tallest condo in Canada) or the layout of a unit – corner suite or lots of light.
At the end of the day, when you are buying it comes down to simple economics. If a unit or building does not feel special and like millions of other condos, then no one will get excited.
If it's rare and does not come out as often or feels different from every thing else you've seen, then it will likely carry more value when it comes time to sell.