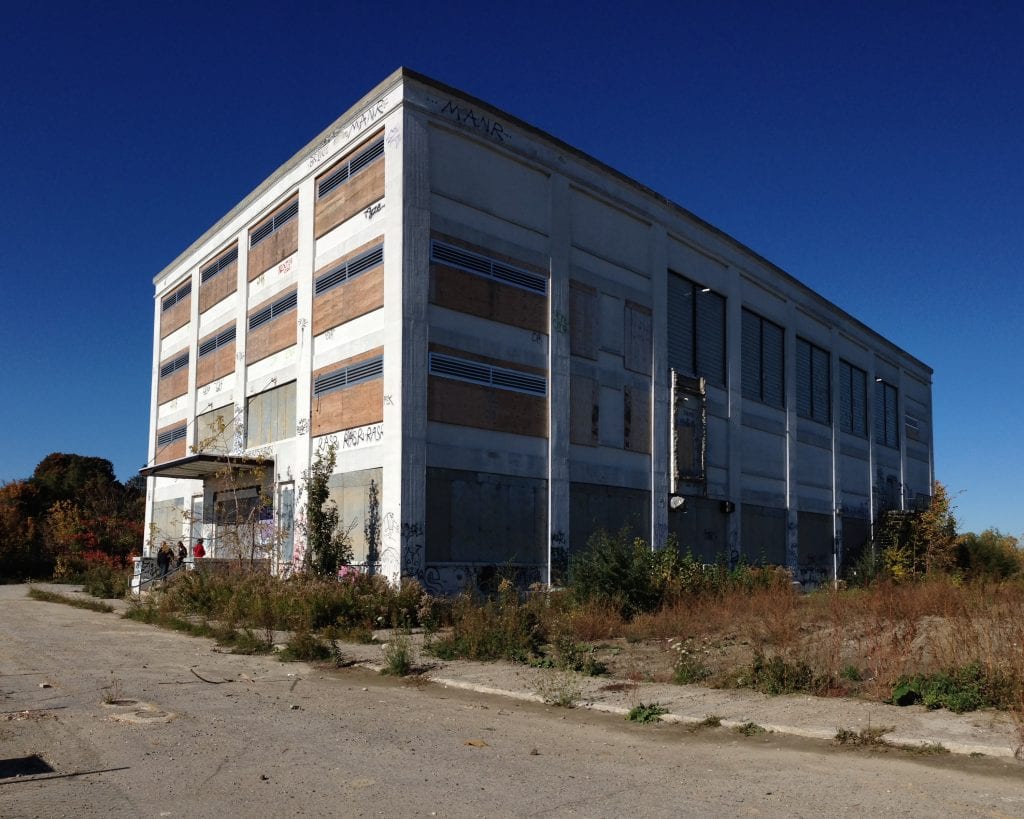 Often I am asked if there are any more emerging neighbourhoods left in Toronto. We all know that Leslieville and the Junction emerged 15 years ago to become some of the most coveted real estate in Toronto. So, curious minds want to know what is the NEXT Leslieville or Junction neighbourhood. What neighbourhood is still relatively inexpensive, but ready to take off?
For some, Toronto has simply become too expensive for their pocketbook. It makes more sense to head to affordable cities like Hamilton where you can get more bang for your buck and still have a city-style lifestyle. But if you want to stay in Toronto, there is one area I still believe that will be changing significantly, and that's Mount Dennis. Don't believe me? What do I know?
Well, it's not just a warm and fuzzy feeling I get driving around Mount Dennis. My opinion is grounded in the one thing that can transform a neighbourhood more than anything else, good transit.
Mount Dennis will not only go from one of the most poorly serviced areas to one of the best serviced areas with speedy access to downtown and the rest of Toronto, but it's set to have the second largest mobility hub in the city. It's not catchy name – the Eglinton-Mount Dennis Mobility Hub – but it packs a lot of punch.
What is part of this mobility hub? Well, GO trains, light rail, airport access and much better access to subway lines than what currently exists. This hub may not be here yet, but it will be soon. These are not plans that may not pan out. They have all been approved, with construction well under way. Once it is all built, property values will very likely increase more here than many Toronto neighbourhoods.
To really understand how this transit hub will transform this neighbourhood, let's answer a few basic questions:
WHERE IS IT?
Well the mobility hub is located here. It's at Eglinton Ave West and just east of Weston Road. It will be housed in one of the Kodak Factory buildings. The Kodak Factory buildings were a remarkable collection of buildings built in 1939 that used to be the heart of the neighbourhood where many of the residents once worked. In fact, back in the day, Mount Dennis was more commonly referred to as "Kodak Heights". When it closed down for good in 2006 because of the advancement in digital photography, the neighbourhood fell on hard times, but the Kodak Factory was not entirely torn down. Building 9, the 3000 tonne historic centrepiece of the Kodak factory, where Holiday parties and weddings were once held (see photo above), was moved 60m to be the new entrance for this mega mobility hub.
WHAT DOES IT CONNECT?
It's amazing to consider just how much better transit will become. First, it's going to be the last stop on the Eglinton Crosstown. So, by 2021, getting across town is going to be a lot faster and easier. To be clear, this is not just another street car. The line is mostly underground, and is an exclusive track. So, no sharing with any automobiles in rush hour. In the future, it will likely extend further west. For the first phase, it will run from Mount Dennis in the west to Kennedy Station in Scarborough, and there are already plans to extend further west. It also connected to GO Kitchener connecting to Kitchener, Guelph and Brampton to name a few.
I think the most exciting part of this hub is the Mount Dennis connection to the UP Express. Currently the UP Express runs from the airport with a stop at Weston, then Dundas West that will soon connect to the Bloor subway line. UP Express ends at Toronto's largest mobility hub, Union Station. The Eglinton Mount Dennis Mobility Hub will be located between the Weston UP Express stop and the Dundas West UPS Express stop. So, very soon you can connect to the Bloor subway line in one stop or Union Station in two. Alternatively, you can be at the airport in 15 minutes. I should point out that the Dundas West stop on the UP Express does not currently connect to the Dundas West subway station, but it will in the years ahead. See here for details.
So, to put this in simpler terms, the Eglinton-Mount Dennis Mobility Hub will connect to:
The Eglinton Crosstown Light Rail which connects with the Line 1 subway at Eglinton West Station and Eglinton Station.
The location of a future GO Train Station along the GO Kitchen commuter rail line. Location of 15-bay TTC bus terminal.
UP Express for airport
Bloor Line and Union Station.
WHAT WILL THIS MEAN FOR THE MOUNT DENNIS NEIGHBOURHOOD?
It's going to mean a lot. As part of the larger plans for this neighbourhood, you'll find a new recreation centre that opened in the Spring of 2016. The York Community Centre is a 67,000 square foot recreation centre located at Black Creek and Eglinton, a short walk from the future hub. What you'll find here: A 6 lane 25 m pool, gymnasium, fitness studio, a weight room, running a track, and multi-use rooms. Note Blogto called this pool one of the top 15 indoor pools in the city. Across the street, where the No Frills currently sits, development has been greatly encouraged.Here is what they are hoping some of the land between the rec centre and the Mobility Hub will look like with more densification.
If we go east, just past the underpass, a 2 minute walk from the mobility hub, we will come to Weston Rd. I think this is where we will see the most improvement in the future on the commercial strip of Weston just north of Eglinton. Right now there are some small, noteworthy stand-out shops like V's Vegan Caribbean Restaurant, Supercoffee and the long-standing Caplan's Appliances, but there is room for improvement. Besides these finds and a few others, this is a part of the city where very little has happened in terms of renewal on this main street. And I think it's coming.
This strip on Weston is where I believe Mount Dennis is like Leslieville or the Junction of 20 years ago. Mostly boarded up businesses, not a lot of pedestrian traffic. Soon, it will be more connected than those neighbourhoods. Schools don't necessarily rank high, but already there is a strong community feel here. It's safe to say that Mount Dennis is rebounding strongly, even before the hub.
What does this mean for you? Well, if you can still afford to live in Toronto, this is a neighbourhood where you may want to invest, and now would be a good time to start. Why? Because it's early and properties are still much less expensive here than the rest of the city. For now, there is not a lot of condo development besides some newer townhomes, but that density will come.
And the houses are nearly half to two-thirds the price of the Junction.
So, investors, those who want a starter home, and those who want to get in early on an emerging neighbourhood, take note: Mount Dennis is my top pick for an emerging neighbourhood in Toronto right now.