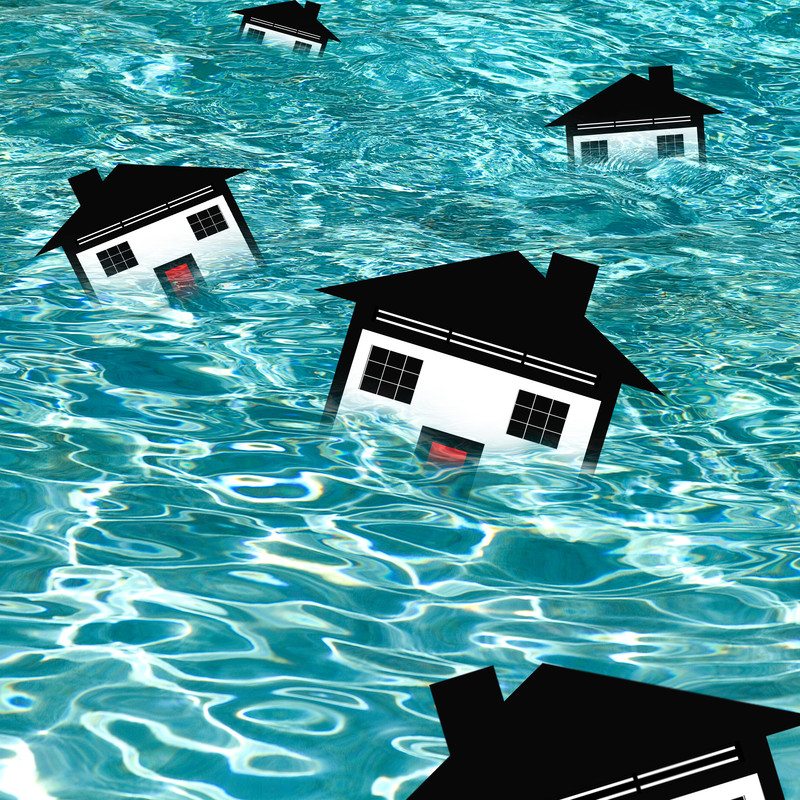 Let's face it. 2017 has really shown us just how vulnerable many cities have become in our current political and environmental climate. We've seen hurricanes, huge forest fires, destabilizing populist governments that seem to unhinge cities on every continent except maybe Antarctica, where there are more penguins than cities full of people. As far as the future is concerned, climate change and political instability can mean a great deal of change in the decades ahead. There will be cities that may become too distressed, unable to take on big and mostly unwanted change. This, in turn, will place more demand on other cities that will not be affected as much by climate change and political instability. And this is where real estate comes in…
I know what you may be thinking – real estate and climate change, now that's a stretch. But in the big picture, it is not a stretch. Climate change is definitely going to change where people live, where they want to live, and where people will invest in the future. The cities who are able to adapt to climate change or who are not affected by climate change to the same degree as many other cities, will be much more in demand. If they have politically stable governments, there will be increased demand for housing, and continued growth.
So, what does this mean for Toronto? We're certainly not a perfect city, but we do seem to have some important advantages that may make us an even more desirable place to live in the decades ahead. What sets us apart?
NOT ON THE OCEAN With sea levels rising, many cities on the ocean are susceptible to flooding. Even if you are lucky enough to live in a city that may have the funds and access to possible technology to address rising sea levels at your city's shores, it will be an expensive fix for any city. Many cities are not very high above sea level or entirely above sea level at all (Amsterdam, New Orleans). So plans need to be considered now for the future, but most cities have not even started an  adaptive city strategy plan. Here in North American, Vancouver, San Francisco, New York and Miami are some of the bigger cities at risk from ocean level rises that could devastate these cities. Already in Miami, real estate inland is beginning to increase at a quicker rate that the seaside properties. Having a property on the ocean is already having its financial stigma in Miami. High ground is becoming hot property. In other words, there is some concern that seaside properties that were once the desired spot to buy with pretty views and steps to the beach will be worth much less or even worthless if the water level rise. If ocean levels rise high enough, some of the properties won't be worth anything at all. Some have speculated that Miami Beach will lose 20% of its population over the next 20 years due to rising sea levels and flooding. So, if you're one of those people who thinks these changes are in the distant future, you would be wrong.
HEAT WON'T MAKE US UNIHABITABLE No doubt Toronto can sure have some hot and humid summer days. And likely we will see a lot more of them in the future. This is nothing, however, to what has been projected in Asian cities may become uninhabitable by 2100 because humans, biologically, will be unable to withstand the high temperatures. This, in turn, could lead to huge migrations to more habitable places. Many experts suggest this migration away from uninhabitable hot spots will be bigger than the coastal areas affected by rising ocean levels with forced migration comparable to World War II. As we all know though, climate change doesn't necessarily mean hotter. For Toronto, I think it is safe to conclude our summers are becoming warmer, and our winters too. It will certainly put stress on our city, but we do not have the same stressors as cities like Houston or New Orleans or the state of Florida, that are increasingly hammered by hurricanes due to a rise in temperature in the Atlantic Ocean. In the future, category 5 hurricanes may put a lot more stress on many cities with regard to flooding and strong winds. Houston certainly experienced an unusually strong hurricane that revealed just how poorly this city was set up for a hurricane. In fact, inland is where it's at. If Al Gore is right, the coast is just an invitation for flooding, especially if you are a city like Houston. If coastal cities could be more like Amsterdam, they may have a chance. Just remember Amsterdam has been making its cities flood-ready for 2000 years.
POLITICALLY STABLE  Sure we've had the likes of Rob Ford, but for the most part, we are politically stable. Toronto requires a lot of work to do with infrastructure and transit, but we generally a healthy, well-ranked, livable and safe city according to many "best of" lists. More importantly, we are benefiting from the instability of other nations. Just look south across our border. Trump's anti-immigration stance has been a gift to Canada. Some of the best and brightest from abroad are now skipping the American universities and coming to Canada where visa requirements are not as contentious. The University of Toronto has seen a spike in foreign students coming to its campus over the past five years, and particularly since Trump was elected. This brain infusion has led to an explosion in the tech sector leading to more jobs and more innovation in business. This kind of immigrations mirrors a similar burst of immigration to the United States during World War II that led to a golden era of discovery in science. Noble Peace Prize winner, Albert Einstein immigrated to the U.S. in 1940.
With the overwhelming negatives to come from climate change, there are really no countries that will benefit from these changes. This blog is certainly not an endorsement for climate change, and Canada, like every other country in the world will be on the losing end of this. There will be more forest fires, more extreme weather like ice storms and flooding. On the other end, climate change could also lead to more more habitable areas, more farmable land, and better shipping routes. Northern countries with lots of fresh water like Canada, Greenland, Russia and Scandanavia may end up having a much more resilient location than the rest of the world, one of the very few places where climate change will not be as devastating. There are even some believers out there who surmise that Canada will be a super power of sorts by 2100 because of climate change. It sounds like the musings of science fiction, but many scientists are now saying climate change may happen quicker than many have previously thought.
Is Toronto ready for climate change? No. Our city flooded in 2015, and Toronto Island flooded in 2017. So, we are not currently set up to withstand extreme weather. We'll need to better job of preparing for bigger floods and hotter weather with better water reservoirs and green areas to absorb water. We may have hotter summers. So, we'll need to have some public policies around extremely hot days. I don't see that any particular neighbourhood in Toronto is going to be less appealing because of climate change, as long as the city prepares better for extreme weather and possible flooding. Already there is plans at the base of the Don River to create a flood plain that will better absorb a rising river.
When I look around at the cities in the rest of the world with rising tides, drought, and political instability, Toronto seems lucky. Yes, we can take some credit for having a city that is built on immigration and a certain level of civility, but we're just lucky we're not on the ocean's shores or in a place where Mother Nature can really show us how vulnerable we are. Again, this may not seem like a topic to do with real estate, but when a city like Toronto and a country like Canada can withstand climate change better than others, it becomes an increasingly desired place to live and invest. So, we better be ready. There's going to be a huge demand to live here in the decades ahead in my estimation.