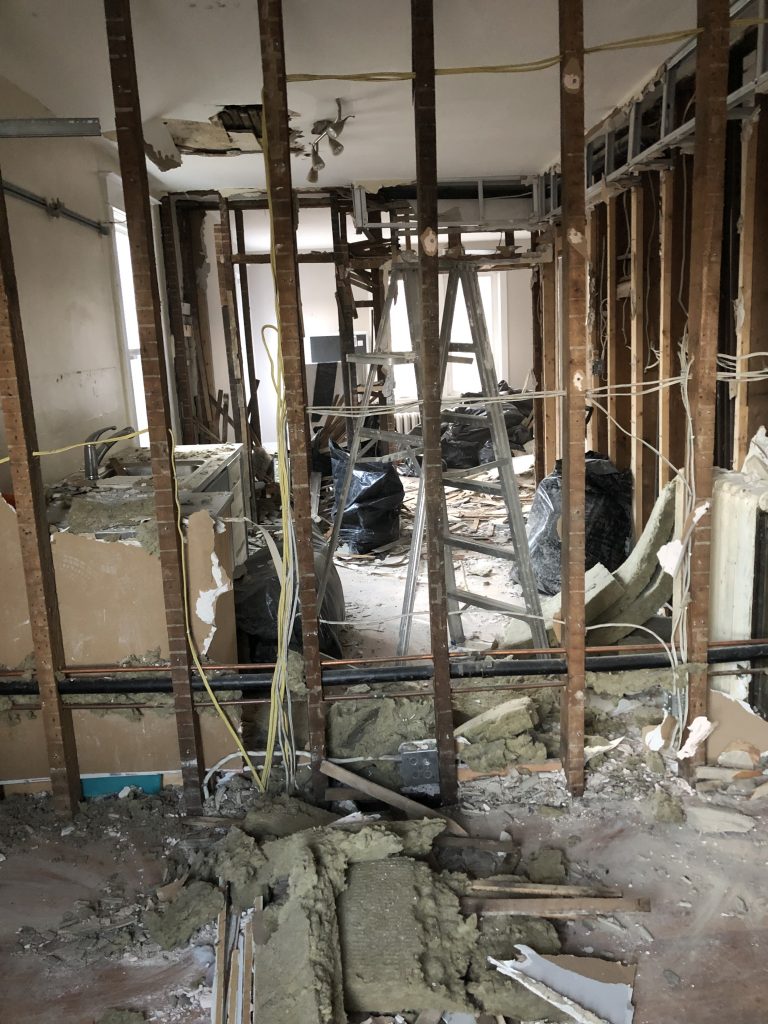 There's renovations. There's evictions.  But are you aware of the renoviction?  In case you are not, let me put the term "renoviction" in its simplest terms: A renoviction is an eviction given to a tenant because the landlord would like to do renovations on their unit.
There's two ways this is currently done: By the book, and not by the book.
Not By the Book: You cannot just remove a tenant to renovate his/her/their unit in the anticipation of receiving significantly higher rent with a different tenant after the renovation is done to improve the unit. Still, it is surprising how this does happen with landlords and tenants who don't know the rules.
By The Book: If a landlord plans on using the unit or the landlord's family plans on using the unit for a least a year, then the tenant can be permanently removed for a renovation and occupancy by owner or family. So, that unit cannot be rented out for a year since the landlord or family member lives there, and the landlord must give the tenant one month's free rent before their departure.
With that said, let's start off by making something very clear: There are bad landlord and bad tenants. There are good landlords and good tenants. It may seem that landlord have all the power since they own the property and are renting it to renters who can be turfed out on to the street. That's not always the case. Tenant law in Ontario has many protections for tenants.
But let's not kid ourselves. Some renovictions have been used by landlords to get rid of tenants so they can fix up their rental unit (or not), and rent it out at a higher price. If I was a tenant, I would be furious if someone got rid of me with the false claim of a renovation, then doubled the unit's rent for another tenant when I moved out.
The question is: Why are landlords doing renovictions?
In some cases it's greed. In other cases, landlords have tenants paying way below market value. The provincial government has limited landlords in terms of increasing rents to the point where they will try to remove their low-paying tenants. Again, not a nice thing, but landlords have big mortgages and big expenses. They rely on their rents for incomes.
I believe renovictions (not done above board) have become more common for landlords for two reasons:
Ontario law makes it too difficult to get rid of bad tenants.
Ontario law does not allow landlords to raise rents very much each year, often less than the rate of inflation.
Though it may sound like I'm coming down on the side of landlords, I'm not. Again, there are good landlords and bad ones. Just like tenants. From the tenant perspective, if I lived at a place with below-market rent, I would want to stay there. And everyone can agree that rents in Toronto have gone up significantly since 2010.
My problem is how government has claimed to have come down on the side of tenants by offering rent controls and legislation to protect tenants. Not a bad thing at first glance, but this legislation has created more backlog at Landlord/Tenant tribunals, and pushed landlords and tenants to act poorly. It can take several months to eve get a hearing. And vacancy rates are still low. Rents are still high if you decide to move.
What would improve the situations? Have incentive for developers to build more rentals or incentive to  have owners rent out their basements as rental units. From what I can see on the ground, the opposite is happening. Landlords feel very discouraged and are now going to great lengths to get rid of bad tenants or to maximize their profits by getting rid of tenants unfairly. The current legislation leads to fewer people wanting to rent out their properties, and in turn less vacancy. And that finally leads to higher rents for the tenant. Not a great deal for renters. With more units available, landlords would be more keen to retain good tenants to keep their units at full vacancy. With more vacancies, there would be less upward pressure on rents and more stabilized rents for tenants.