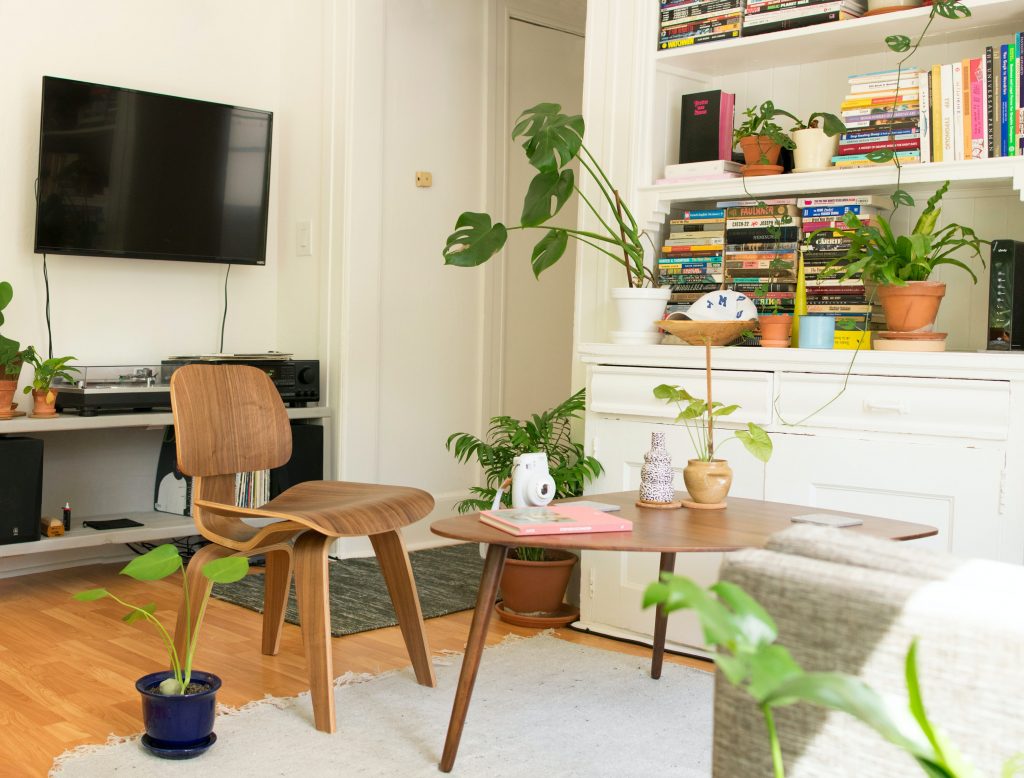 Let me wade into the topic of tenanted properties by starting with a simple truth: There are good tenants and bad tenants. There are good landlords and bad landlords. This is not about weighing in on any sparky debate over landlords and tenants and who has been wronged. I have been both a tenant and a landlord. I've seen the good and bad on both sides.
I will admit that the laws are very much in favour of the tenant in Ontario at the moment. This is not a bad thing. Tenants do need protection. Of course, not all landlords are cigar-smoking corporate villains. They need certain guarantees too. Many are people are trying to supplement their mortgage with a rental income or are saving for their retirement. So, if you are at a stage where you are selling your income property, here are some tips that may be a good idea to better sell your property at top dollar.
A VACANT UNIT WILL MAKE THE PROCESS WAAAY EASIER
Having your income property empty without a tenant in it will make it infinitely easier to sell. You won't have to worry about disturbing your tenant or whether your tenant will leave the property in clean, presentable condition. You can design and stage the property to show off its best features. You won't have any complications if buyers wish to purchase the property for themselves or as investors.
From a tenant's perspective, it is understandable why they would not want to have a lot of people coming through their homes, opening closets and investigating their washrooms. They live there. They don't want their lives disrupted. Some good tenants will be pleasant and clean up, make their homes presentable, and allow the property to be shown at convenient times. More difficult ones won't.
There are limits, however, to what you can ask a tenant to do.
Ideally, you would have to work out a mutually beneficial agreement for both you and the tenants, where the tenant agrees to leave. You could also wait until your tenants decide to leave by their own choice, then just leave it vacant until you decide to sell in the near future. The key here is to work with your tenant. Don't make them an adversary. Make this a mutually beneficial relationship for the two of you.
Some landlords may be tempted to give notice to a tenant to ask them to leave so they can sell the house. You can't do that. According to Ontario law, you cannot ask tenants to leave their homes unless you or a family member are moving in for a minimum of a year. In this scenario, you would owe your tenant one month's free rent. The tenants can stay for a minimum of one year from the start of their standard lease. They don't have to leave for any reason during that year. If you have a tenant in this situation, I would wait the year out. If a buyer wants to buy the property for themselves, they would want the tenant to leave. If the tenant is in their first year of tenancy, they don't have to go anywhere.
If you tell a tenant you are selling, they may wish to leave on their own. They may not wish to live through buyers going through their apartment. They may believe the new buyers will take the rented unit for themselves. If they are thinking of leaving, give them the time. Don't rush a sale with a tenant in the unit if they are planning to leave. Wait until it's vacant.
Having a vacant apartment is not always an option. Some tenants won't want to leave. In this scenario, I would still work toward having the tenant on side. That means include them in the process and respecting their time and how they use their home. If they work shift work during the night, start the showings later. If they have young kids, maybe have the showings end before bed time. It is much better to have a happy tenant if you are selling their home. They won't be thrilled about the disruption, and they will be worried that the new owners may want to live in their unit. So, have some respect. It will work out best for you.
WHY A HAPPY TENANT LEADS TO A QUICKER AND EASIER SALE
As mentioned, the Ontario Tenant/Landlord ecosystem, as it currently exists, favours tenants to the point where a devious and researched tenant can exploit their landlord quite easily with little recourse. Currently, the Tenant/Landlord Courts are 7 months behind because of Covid, though they were 4 months behind before Covid. Covid may have strained the system, but it was a mess before Covid came along. So, if a tenant isn't allowing you showings and you want to take him to the tribunal, you'll be waiting a long time. Plus, if some tenants know the system, they will stretch out any case up to a year. That's a year without the ability to sell.
So, I'll say it again: Let's try to work to a mutually beneficial arrangement for the tenant. By law, they do have to allow buyers to go through at reasonable hours with 24 hours notice. Still, if they decide to lock their door and not let anyone in, then you will have that worked out at the Tribunal- and as I've mentioned, it can take a long time.
LET TENANT KNOW THAT FUTURE THEIR TENANCY MAY NOT BE GUARANTEED
I think you need to explain to the tenant that their tenancy may not continue with a new buyer.
If the landlord is selling a tenant's unit or apartment in a house, there is no guarantee that this tenant can stay. If tenants are new, they are allowed to stay until the end of your first year. If the new buyer or someone in their family would like to live in your unit, and plans to stay there for a year, the current tenant can legally be asked to leave. A tenant can stay if the landlord or someone from his family does not live in your unit. They can't be replaced by another tenant.
I think transparency is important between the tenant and landlord. It's important for both sides to know the current rules. These rules may factor into a tenants approach on how to proceed with the news that their current abode is going to be for sale.
Do try to empathize with the tenants. They finally found a nice condo unit to rent, and then the landlord decides to sell it. It can be very destabilizing. Empathy will get you further than pressure.
So, build a good relationship with your tenants. Make them a part of the process instead of something that's happening to them. Try to reasonable accommodate them. Ideally you'll make more money with fewer complications with your house. Ideally it's empty, but if that's not possible – happy tenants. When it comes to maximizing the sale of your property, working with your tenants can be profitable.
---
Thinking of buying or selling? Contact me!

David Coffey, Sales Representative
416-465-7527 | david@davidcoffey.ca
Bosley Real Estate Ltd Brokerage
169 Danforth Ave, Toronto ON M4K 1N2