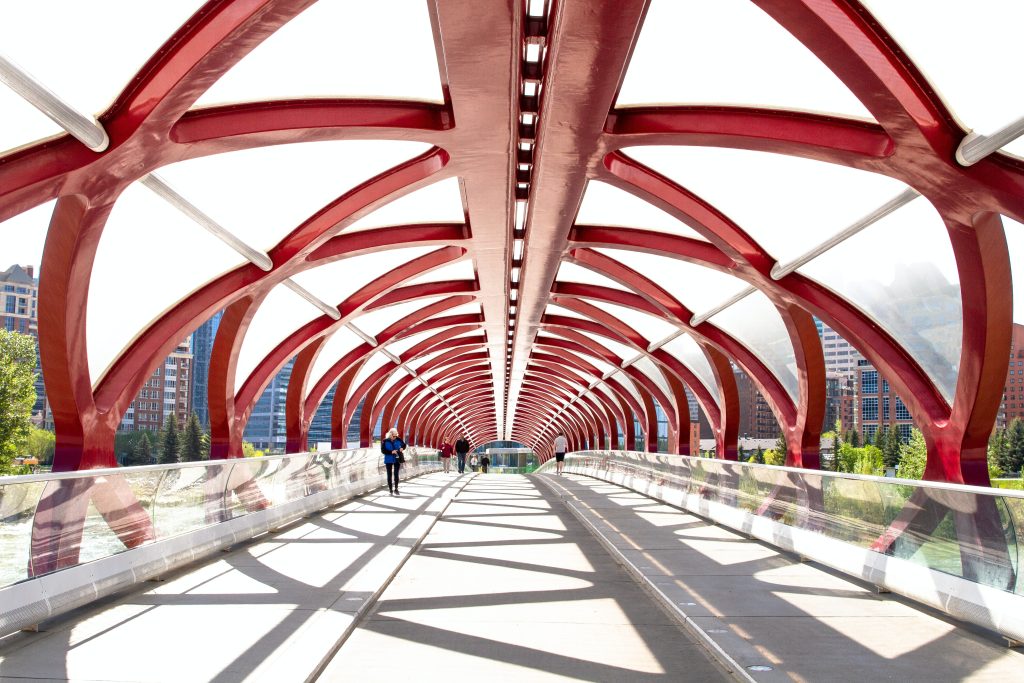 Many buyers who would have once dreamed of purchasing real estate in Toronto are no longer focusing their search in Toronto at all. Though they may wish to live here, they may feel they cannot find the kind of space they would like, or they may not be able to afford a property in the Toronto region at all. Though recent legislation from Ontario does indicate that the government is attempting to make it easier to build more properties for the growing population with their "more homes, built faster" slogan, it does not feel like enough to really make the Toronto region more affordable. And I'm not sure all of their ideas are good ones. It's something that will have an impact over time, but likely not enough. So, where do these buyers go?
Not very long ago people would move to the suburbs of Toronto, but for some, the whole region has become too expensive for them. Even if they could afford to live here, they could afford a much nicer home somewhere further away. But just where is this somewhere else these days? In the U.S., many of the priced out New Yorkers move to Florida. Many priced out Americans who live in LA or San Fransisco or other expensive cities move to Austin, Texas or Nashville, Tennessee. Though priced-out Torontonians do move all over the country there is one city that is recruiting hard for Toronto's property buyers: Calgary.
Calgary is beckoning many Torontonians to join them. Perhaps you have noticed the ads on some Toronto subways? The "Alberta is Calling" campaign is all over Toronto. And really, who can blame Calgary for trying to recruit from one of Canada's most expensive cities? After all, you can buy a nice downtown one bedroom condo in Calgary for $300K. You can buy a decent house there for $600K, or possibly less. Those prices are not really going to happen in Toronto or nearby Toronto or in most cities. I can see why it's tempting.
For some people, it's a great idea, if you feel you can easily work in your field in Calgary. If you need more space for your expanding family or even just for yourself, Calgary can be a very appealing option. It may also be the best option for some who feel they cannot get into the market here. It's a way to take that first step on the property ladder.
I've even considered buying a condo in Calgary as an investment property, though I do have reservations. This city has some of the lowest prices in Canada to buy a property. Seems pretty appealing, doesn't it? Why not buy a much bigger, more affordable property? But let's look at this another way: Why have the prices been so low for so long in Calgary? I do wonder about the boom and bust cycles of this city. When oil is good, Alberta is strong. When it isn't, it flounders. Does that make it a wise place to invest your money? It makes me hesitate.
To be fair, Alberta and Calgary have been trying to diversify, but it sure feels like oil still rules there, and will continue to remain the overwhelming #1 industry for quite some time. Green energy improvements are happening much quicker than expected around the world, and this may make green energy more cost effective than oil sooner than we think. Even though Alberta is working on a green energy strategy, it has much more competition now. With oil, you're lucky to have it in the ground. It's a gift. For green energy, there area many more locations that are able to compete for that business.
To be clear, this is not an endorsement for green energy because oil is environmentally unfriendly. This is an economic argument that oil will likely be around for a long time, though the demand may shift to green energy quicker than we expect because the technology is becoming rapidly more economically viable. If that's the case, should you buy real estate in Calgary? If oil slumps, then Calgary slumps. That's largely been the pattern in the past. It's likely to happen again, though who knows?
At worst, a future Calgary could become a city that loses its main industry, like the auto sector in the American Rust Belt. When that happened, many Rust Belt cities shrank to less than half their original size. Just switch out the auto sector and replace it with the oil sector. I don't think this will happen, but it can be the fate of cities that don't diversify enough in time, cities like Detroit. Toronto is much more expensive, but I feel your investment may be safer here. Toronto' economy is very diversified.
Now, I know what you're thinking…. David is a real estate agent in Toronto. He opinions are biased. Fair enough. So, let me suggest one positive for Calgary that may make it a good investment. Prices have been down for so long, and they are so much cheaper than Toronto (and much of Canada and the Western world) that really they only have room to go up. How long can prices stay low in a Canadian city centre this large with other cities that are so much more expensive? It certainly isn't a poor city struggling to stay relevant. I do have a feeling that these low prices can't stay there forever. I recall when Halifax used to be cheaper or even St John's Newfoundland. Maybe Calgary is next?
If we look to the United States, we can see when cities like New York or much of California has become too expensive for some. So, they frequently move to Austin, Texas and Nashville, Tennessee. Is Calgary the next Austin or Nashville? In the last decade those American cities have put the boom in boomtown. Both of these cities are much less expensive than New York or San Francisco, but why are Americans moving there?
Well, there is cheaper real estate there, that is for sure, but it is also because these cities have a pull factor. Austin is a tech city in a warm climate. It has one of the biggest musical festivals on the continent – South by Southwest. In addition, the taxes are easier here for small businesses. Nashville has a diversified economy, and it is a hub of music and entertainment. In other words, there is a cultural pull factor to Austin and Nashville. People are not just moving for the cheap real estate. They are moving TO something. And let's not forget, these cities tend to be liberal bastions in the middle of not so liberal states. Many (but not all) people who leave San Francisco or New York are likely to have a liberal bent. So, the culture transition may be easier.
Is Calgary liberal enough for ex-Torontonians? Well, in some ways, yes. It's certainly more liberal than Alberta at large, but is it liberal enough? Some people would not care if Calgary was liberal or not. They would still move there. Still, statistically speaking, Toronto tends to be more liberal. So, they would like to see those liberal values reflected in their newfound city. They would seek out some familiarity.
I'm just not sure Calgary as a city has the pull factor like Austin or Nashville does. Don't misunderstand me please. I don't wish to suggest that Calgary isn't interesting. I know there is the Calgary Stampede, access to the Rockies, Lake Louise and Banff, and many cultural events, but as a city, is there enough of a pull? Nashville is a country music mecca. Austin a a tech hub and has one of the largest musical festivals in the world. Both Nashville and Austin have decent to great weather. The weather in Calgary is colder, even by Canadian standards.
For some people, leaving Toronto makes sense financially and for their own state of mind. But let's look at why it's expensive here. To a certain extent, it does have to do with poor planning when it comes to building properties here. It could be better – I know. But we also have to recognize that a lot of people move here. There's a reason it's expensive in Toronto. There is a lot of demand to live here. Immigrants want to settle here. They may offer to do their time in Sault Ste Marie for a year or two to satisfy government quotas, but they will often seek out Toronto or the greater area around the city after a time. It may be the walkable streets, the culture and sports at your finger tips. It may not be about the city it all. It may be about the job. Many people can make more money here. Sometimes twice as much as they can make in Calgary. In many fields, if you want to be at headquarters or the top of your field, you come here. If you work in the airline industry, you'll have more opportunity here. Same goes for the medical field, tech, the arts, filmmaking and banking. All these jobs do exist outside of Toronto, but often, if you want to excel in your field, you come here. We're the big city in this country.
With all this said, whether you buy real estate in Toronto or somewhere else is highly personal. For some, leaving Toronto is their best choice, and a good one. With the affordability problem we have here, it may be their only choice. Still, I wonder if your investment is safer in Toronto than in Calgary. Maybe, maybe not… Maybe there is room in Calgary for prices to go up over time, but the economy here in Toronto is much more diversified and less likely to fall victim to a one-resource-town fall from grace. It's more resilient, and with a projected 500,000 immigrants arriving every year, you know that the demand for Toronto will be greater than anywhere else in Canada by far. In other words, your real estate investment is likely solid here in the long run. Choose wisely. I've seen many people leave Toronto happily, but many also leave with regret because they fantasized about a simpler life outside of the city that didn't materialize. Some of them even happily bounced back.
---
Thinking of buying or selling? Contact me!

David Coffey, Sales Representative
416-465-7527 | david@davidcoffey.ca
Bosley Real Estate Ltd Brokerage
169 Danforth Ave, Toronto ON M4K 1N2