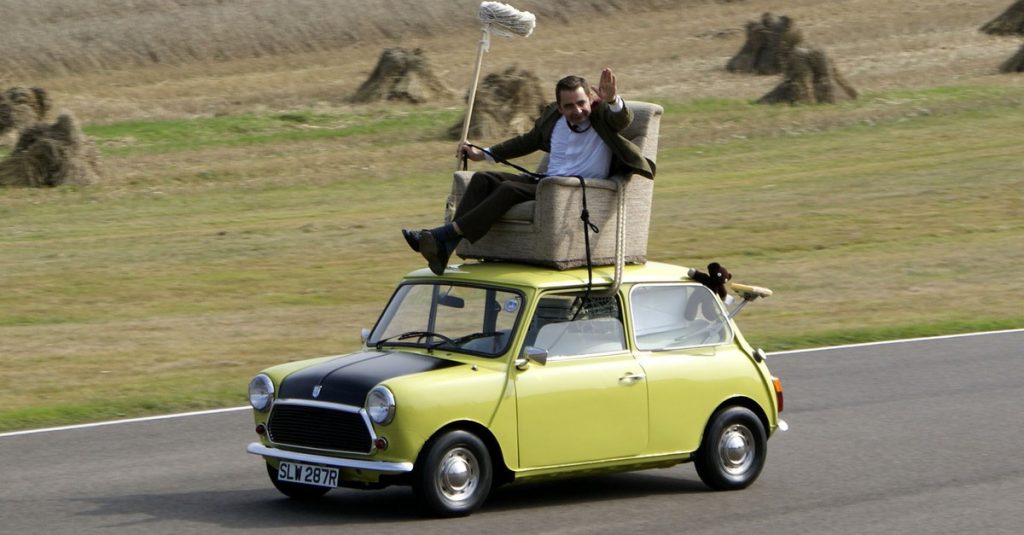 Let's face it. Parking is not the most titillating of topics. But it's very possible that how we think of parking is about transform before us.
In fact, it may be going the way of the VCR or the blackberry. Once a human necessity, and then suddenly, swept away and replaced with something new.
But let's not get ahead of ourselves. Parking, for the most part is still vital to many folks who are buying real estate and living in Toronto. Not always, but very often.
Allow me to contrast two buyer clients I have, to illustrate two different views of parking in Toronto right now. One set of buyers is a couple with a young baby looking to buy in Riverdale. We saw a house on the street that was one of the very few on the street to actually have two parking spots. Most of the other houses have no parking. Street parking is doable on the street, but separate parking would really make a difference to most buyers. Imagine having to schlep a growing kid down the block with five bags of groceries after parking two blocks away in a snow bank. With parking in the back your house or in a garage, you could much more easily carry all your groceries and kid into the house. Parking here makes life much better. The value of the parking is reflected in the price.
On the other hand, I also have a younger buyer looking to buy her first condo. She does not need or even want parking. She has a particular set of skills that make her insights on parking even more interesting. She is a mechanical engineer who works in the city planning department. When I first asked: "Do you need parking?" She responded, "No, I don't think any one will need parking in about ten years or less." And this is where the subject of parking gets interesting.
Will parking be obsolete in ten years?
It`s pretty hard to imagine. Considering my first set of buyers and many of my buyers, parking is important. We need a place to park our vehicles. It could even be a place where you can charge someone else to park their vehicle if you don't drive or want to drive.
In the future, this may not be the case. To a small but growing group of buyers, the notion of owning a car is becoming less and less relevant. Some of this has to do with the cost of parking and the changing lifestyle of Torontonians. Some are much happier walking to where they want to go, taking transit or uber, renting a car with a membership at a car sharing service. Owning a car to them is just extra cost of the car itself, insurance, fuel ,upkeep, and the cost of parking.
My mechanical engineer/city planner buyer strongly believes that very few people will own any cars in the future. All cars will be self-driving sooner than we imagine. And if you can just order up a car on your phone, then why would you pay to store one in a parking spot? No doubt there will be many who say they cannot live without their own car. They have their kid's hockey equipment in the back. They have their dog's hairy blanket and selection of dog toys in the back. They may even have their own supply of tissue paper, power bars, maps, or a change of clothes. As we know, people can often use their car as a kind of storage facility.
In my mind, there will be many who will have a hard time giving up the idea of car ownership. Also, any self-driving car system is not guaranteed to run smoothly. Self-driving cars may show up late. The previous rider could have spilled their coffee all over the seat. The whole system could be hacked, and no one will go anywhere until that glitch is fixed. It is not always ideal in the future.
On the other hand, wouldn't it be more efficient to be using a vehicle all day with several users instead of having it sit in a parking spot most of the day? When cars become electric and self-driving, would it not be easier to just order up the right car for what you need? You could order a bigger SUV if you're going away to a cottage weekend with all your bags of food and supplies, friends, family and pets,or a smaller one if you are just going to work on your own. You would pay a fee to use this service, but you would not be wasting your time driving.
You could work on your presentation, text your friends, or even meditate if you like while being driven to your destination. There would be no repairs. No fuel stops. And most importantly no parking spots needed. It could be much less expensive.
Right now, parking car runs for $25,000 ( on the very low end) to over $50,000 in a fancier location. Many new developments charge ( or should I say overcharge) parking at around $40,000.
Based on what I read online these days it seems that we will inevitably become a city of electric cars sooner than expected. It would seem to me, and many of the Elon Musks of the world, that electric cars will become cheaper than our current gas guzzlers. And that will be the thing that leads the masses to electric cars. Good-bye gas! With electric cars becoming a reality so quickly, it would make sense that self-driving cars would be be too far behind as that kind of technology is already here. There are even self-driving cars currently in a test-phase in cities like San Francisco.
With respect to real estate, if many people are using a service that provides self-driving cars, then your parking spot would really not be worth buying. A condo or house with a parking spot would be a waste of money and space. As a future investment, it may not pay off to buy parking.It could be like investing in oil now or building horse-drawn wagons when automobiles where coming out.
Now, I'm not saying that some people will not always want their own car and parking spot, even if it's self-driving, but if many people do not, it would certainly lower demand for parking. With the old supply and demand rule in mind, supply would go up and demand would go down. So, the cost of owing a parking spot would be worth far less tomorrow than it is today.
Most of us are not ready to let parking go yet. Many of us need it. It is still quite a coveted thing to have in Toronto whether you live in a house or in most condos. Even if you don't use it, it's often good for resale. Still, we may see a quick and sudden shift with the need for parking in the near future. How fast it gets here? Now that's the big question. And the next big question: What would people do with all of their parking spots?