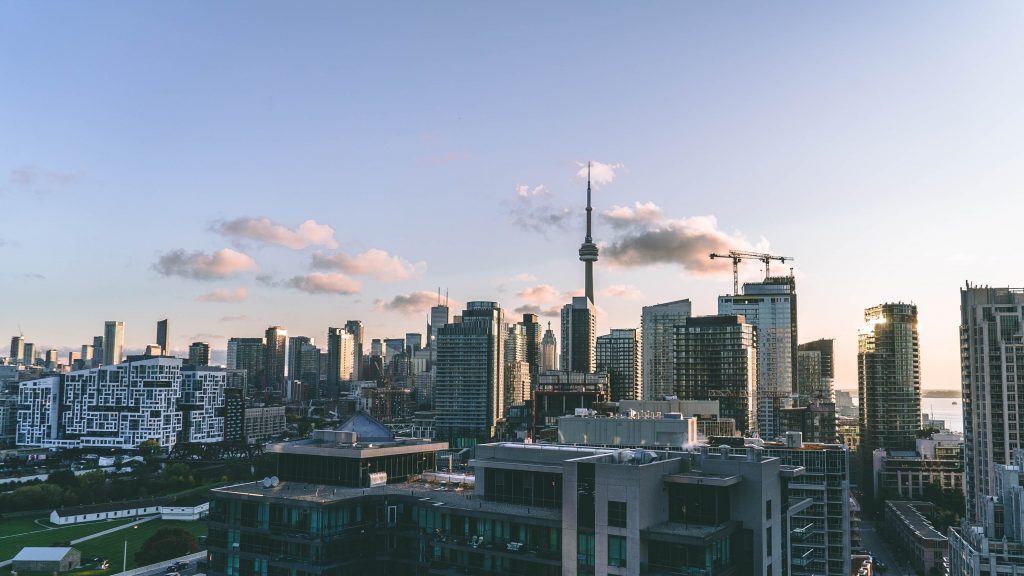 Well, it's happening. The vacancy tax in Toronto has been passed at the end of 2020, and it's officially coming to town in 2022.
In its very basic form, a vacant home tax requires that owners of a condo or a house would pay a levy if the property is empty for a longer length of time.
Since it was passed, there is a very popular survey from the Toronto Regional Real Estate board circulating around that suggests something like this: More than two thirds of condo investors in Toronto plan to sell their condo due to the new vacant home tax.
It sounds scary. It would certainly suggest that we would have  A LOT more condos for sale in 2022 if that may people were considering a sale, but just keep in mind that there is a lot of room  between considering and actually selling. To be honest, I think it may affect the condo market to some extent, but for a temporary time and likely not with a huge impact. Things like rising mortgage rates and the economy and Covid's course will likely have a much bigger impact on real estate. Still, it's worth exploring what this tax means.
Why do this at all? Well, some investors treat properties more like stocks that places to live. So, they buy and hold a property. Once it hits a certain price, they sell it. During that time, the property remains empty and is not a home where someone can live. With an affordable housing issue in Toronto combined with a low vacancy rate in most years, the government is trying to encourage those who have those properties to rent them out or sell them to someone who will live there.
Some people see this as a money grab where local government is trying to find another way for people to pay taxes. I certainly don't doubt that the government does look for ways to make money and charge more taxes, particularly when Toronto has been denied funds from such things as road tolls, but I suspect the money will likely go toward very specific government programs around affordable housing – if it make money after all of the expenses of implementing the tax. In 2021 the Toronto government did not raise the Land Transfer taxes on properties over two million to make more money. I suspect they didn't do this because of the vacant tax they just brought in. Personally, I think I would rather have a vacancy tax on empty properties than an increase in an already massive tax that you pay when you buy property – the Toronto land transfer tax .
In theory, it's not a terrible idea for a city that has such a tight vacancy rate and an issue with affordable housing.  They hope to keep speculators from sitting on the property and add those empty properties to the stock of rentals. Plus, if you have an empty property when there is a housing shortage, should you really be leaving it empty?
Of course, there are some things to be ironed out and studies. It appears that no one really knows just how many properties in Toronto are actually vacant. We're not the first city to pass the vacancy tax. Vancouver did it a few years before us.
Of course, the bulk of these empty units in Toronto will be in the larger condos, mostly downtown.
There is also the question of who may get caught up in paying a vacancy tax who are not speculators. And things are still being worked out.
What's considered a vacant home has not been fully determined just yet. What if you are a snowbird who lives in Florida for several month in the winter or a teacher who lives a cottage during a portion of the year leaving your Toronto home empty. Would your Toronto property be taxed for vacancy while you are away? Currently  the vacancy is defined at anyone who leaves the property vacant longer than 6 months.
There have been suggested exemptions including homes classified as principle residences, owners unable to rent their properties due to market conditions, snowbirds, United States citizens, owners of homes under court-ordered occupancy prohibitions, homes under renovation, and owners in hospital or long-term care.
Clearly, there is a lot to work out here it Toronto. We just don't have the data to see how this tax will function. So, let's look at Vancouver where it's been around for 4 years. How is this city doing with the vacancy tax? Well, it appears things are going well from the perspective of the city coffers and their programs.  Since its inception, many cities have been looking at Vancouver to see how the tax works out. Since it began,  it has provided $61.3 million in funding for affordable housing programs while the number of vacant properties has fallen 25 per cent, according to the city.
Vancouver homeowners are required to submit a declaration each year to determine if their property is subject to the Empty Homes Tax.
Properties deemed empty will be subject to a tax of 1.25% of the property's 2020 assessed taxable value. Most homes will not be subject to the tax, as it does not apply to principal residences or homes rented for at least six months of the year.
One more thing of important note for Vancouver vacancy tax. They started at 1%. Then when up to 1.25%. This year, they will go up to 3%.
For Toronto,  the vacancy tax is not a terrible idea as a way to pay for affordable housing. Why have empty houses or condo units in a city that is desperate for housing supply? On the other hand, it could be messy if the real estate market is not strong and landlords can't rent their properties.  Timing could potentially be a problem, if Covid has raised the vacancy rate in Toronto and landlords cannot rent out units. This vacancy tax only works, in my opinion, in a very tight rental market. Otherwise, it can be unfair to landlords who can't rent out their properties. Still, tight vacancy seems to be the general state of affairs when there's no pandemic. So, hopefully it won't be a problem. I would rather the City of Toronto have a vacancy tax than raise their Land Transfer Taxes.