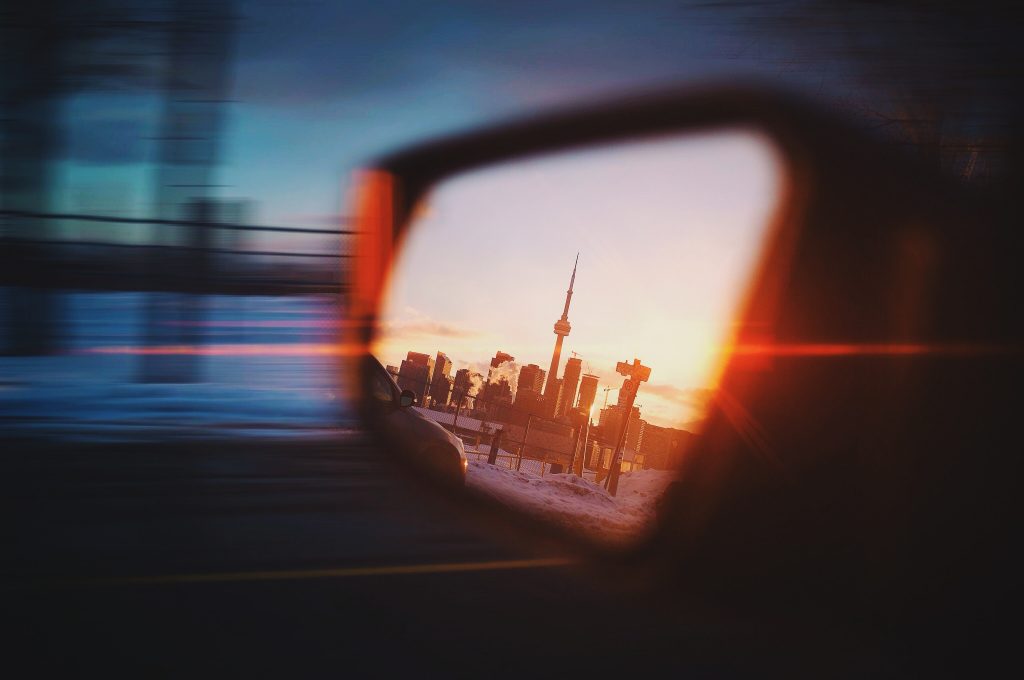 When it comes to real estate, many of us have come to believe that we will pass through a certain life cycle with our real estate purchases. At first, buyers buy a starter home, then as their family and needs expands, they buy a larger home. When the family grows up and moves out, they downsize to something simpler, smaller and easier to manage. Of course, not all of us run through the same trajectory. Some of us are single. Some of us prefer dogs to kids. Some of us have blended families. And most importantly, many of us don't wish to downsize when the kids leave the house, whether it's a good idea or not.
Many real estate enthusiasts like to look at age demographics to determine where prices and inventory may be heading in the future. In other words, everyone is watching to see what the Boomers are going to do as they downsize – if they downsize. Why? Well, there is an understanding there that the very large cohort of Boomers hold a disproportionally larger slice of the real estate pie compared to other age groups. And the stats back it up. By and large Boomers were able to purchase their properties during a more affordable time in Toronto. They have accumulated much more real estate than any other generation. In fact, as many may have already heard, Boomers will be the largest generational transfer of wealth in the history of the world.
Other generations are waiting in the wings for their turn to buy a house. There was a concern a number of years ago that if Boomers would downsize at the same time, and this would cause the prices of homes to come down due to the large exit from the housing market and the sudden increase of supply. So far, this has not been the case. It may have come down because of interest rates, but not a demographic shift.
But why would a single, elderly person hold a detached 5 bedroom house with a large yard that would require a lot of upkeep that may not even be affordable to hold? It may not make practical sense, but holding on to a home is still largely an emotional decision.
In my experience, the Boomers at large and the Silent Generation that proceeds them tend to stay right where they are. Not all of them, but many. Again, it is happening, but not as much as expected. It is more of steady trickle than a massive departure.
Now, I'm not here to judge them. To be clear, I'm not trying to suggest that retiring or downsizing people are stubborn or greedy, or that they should leave their house. They can stay if they like or if they don't like, but it has thrown a wrench in the cogs of expectations that many Boomers and seniors will be downsizing. The question then becomes. Why? If we were expecting them to downsize their properties, why have many stayed where they are?
IT'S TOO EXPENSIVE WITH THE LAND TRANSFER TAX OR THE CAPITAL GAINS
One big reason has to do with the cost. It's expensive to sell your house or condo. There is the commission you have to pay out to real estate agents. If you pick the right one, then I think it is a wise investment – though I am biased… There is also the huge land transfer tax for the province of Ontario and the city of Toronto. On a $1,500,000 house, a little less than the average Toronto house price, that's $52,950. If you own a property as an investor and don't live in it, you will also owe the government capital gains. Many investors I know don't sell the properties, even though they want out, because the capital gains are so high, and they need to make money on the rent they charge a little longer.
COMFORTABLE WHERE THEY ARE
Many Boomers and seniors have lived in their homes for decades. They raised families there. They are part of their communities. They know the neighbours. They love where they live, even though it may be a property that is way too big for their current needs. It's not just about the money. It's about comfort. There often is some reluctance to move after someone lived at the same property for decades. I often hear from senior sellers: "The next time I move out of my house will be in a box."
DON'T LIKE THE ALTERNATIVE
Many seniors and some Boomers have never lived in a condo. The idea of living in one after downsizing does not seem like an appealing prospect. Unlike many younger generations who are largely very comfortable with smaller condo living, the Boomers and the seniors ahead of them are much more accustomed to having space and more privacy. Not everyone of course. There are Boomers and seniors who grew up in apartment buildings and condos, but most don't like the idea of living so close to their neighbours. They grew up in an era where people had more space. And of course, the next move for some seniors may be to assisted living, which many are understandably hesitant to do. And really, I may be as well when the time comes.
I find if sellers do hold out for a very long time to sell, most downsizers usually don't regret selling, even though it can be difficult to imagine where they will live next. Sometimes a new location allows for a welcome change in life to break up your previous routine if you've lived somewhere a long time. Plus you can travel more, not take care of the yard and clean the house less. You can go to more sporting events, arts events or spend more time at the gym or be closer to family. There are a lot of benefits.
Still, change is not easy or inexpensive. So, the expected sell-off with Boomer downsizing and senior retirement didn't really materialize as expected. And it may never happen. We will likely see some seniors stay in their homes until they need to leave. We may also see houses or condos be passed on within the same family. Afterall, we are expecting a lot of intergenerational wealth transferred between generations. That transfer may include real estate. I suspect as the Gen X and Millennial generations reach their retirement or downsizing years, we may see them actually sell their homes. Unlike the Boomers. I suspect subsequent generations may have more wealth tied up in their real estate investments, and may need money to actually retire. Boomers have a lot invested in real estate as well, but they are more likely to have money elsewhere too.
---
Thinking of buying or selling? Contact me!

David Coffey, Sales Representative
416-465-7527 | david@davidcoffey.ca
Bosley Real Estate Ltd Brokerage
169 Danforth Ave, Toronto ON M4K 1N2