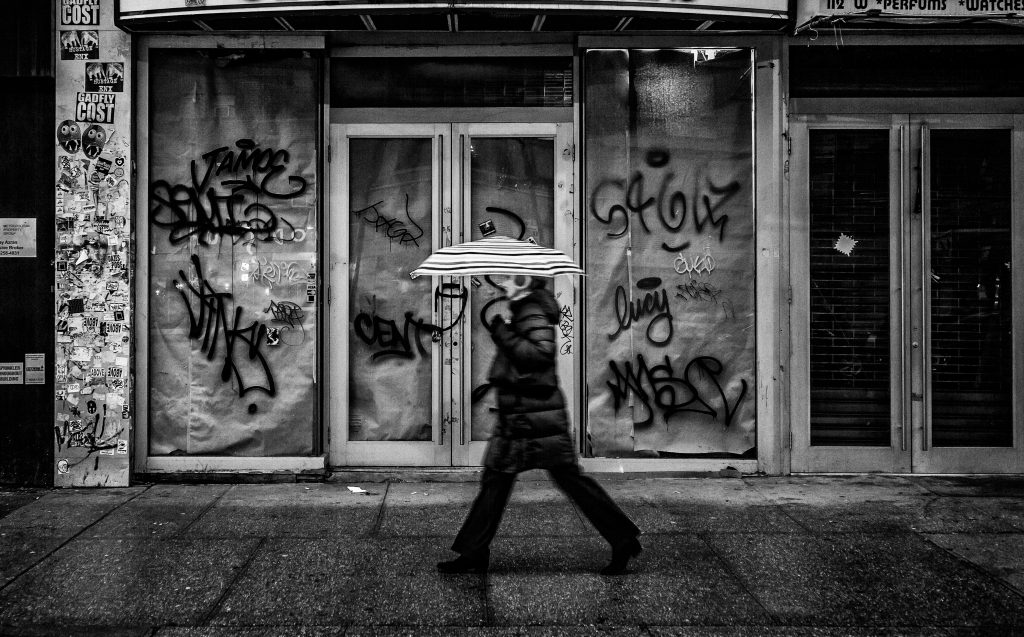 I am not being emphatic when I say: Toronto knows how to boom. We have 120 cranes in the sky this year. That's more that any other city in North America, once again. In fact, second place Los Angeles has only 49 cranes in the sky. We are growing. People are moving here. Boom!
Why here? Well, for a many reasons. We're Sane: Where other countries fall back on protectionism and nativism, Canadians, comparatively, do better, and in turn, so does Canada's biggest city. We have more open immigration policies than most. We attract more talent than ever before. And because of that, certain sectors are booming, like the tech sector. We are the fasting growing tech sector in North America.
We're expensive, but there's much worse. There's no denying that rents and prices are steep for this city, but were nothing like New York or San Francisco or even Vancouver. "Affordable" is certainly not the word I would use to describe us, but "less expensive" fits when comparing ourselves to other growing regions. But this blog is not about how wonderful we are.
With all those good things happening, I am reminded of the saying, "Nothing breeds failure like success".
But just how does Toronto's success lead to potential failure? And what does it have to do with my real estate blog? For the most part, Toronto's boom has led to the meteoric rise of many neighbourhoods including the Junction, Leslieville, Trinity Bellwoods, and even downtown, to name a few. Seems like a good thing, right? Well, for the most part, it is, but for those who are living or buying in Toronto neighbourhoods, there are two main factors where success could go wrong. Here's how:
Too Many Unimaginative Condos Can Kill a Neighbourhood
Please don't get me wrong here. I'm not saying that condos are bad or that density is bad. What is bad is how the demand for condos, particularly downtown, is taking out some important cultural markers that make downtown a place people want to live. When Toronto had its last condo boom ten to twenty years ago, the condos mostly took up the space of old parking lots or industrial land. No one could really tear up at the loss of a parking lot or a closed storage facility. Liberty Village and Corktown, for example, were mostly built on vacant land. The thing is: There is very little vacant land left downtown. Current condo developers have to get creative when finding spots to build their condos. Lately this has means closing down some big Toronto cultural fixtures, like Second City, for condo development.
People who live downtown not only to be close to work, but have the advantages of living downtown – the wacky bars, the one-of-a-kind restaurants, the family-run businesses. In fact, one of my favourite roti shops, Island foods, just shut down for condo development. My tastebuds will never be the same. There is even talk of moving the Roger's Centre, and all the baseball and events that come with it, out of downtown. And let's not kid ourselves, most developers are not known for building condos and putting in quirky shops in the main commercial tenant spaces on the main floor. They tend to go for the hum-drum blandness of Shopper's Drug Mart or Tim Hortons or Starbucks. The extreme version of this kind of development would be a vertical suburb with drug stores, lousy sandwiches and coffee on the street level. I don't think we are anywhere near this point, but too much bland development may destroy the very draws that make people want to live downtown.
High Commercial Rents Can Kill a Neighbourhood
More density and more people usually mean more customers for businesses. Things should be thriving. But let's look at how things can go wrong. First, you buy in an emerging neighbhourhood. New indie businesses are moving in- artisanal this and that. Then prices go up. Your equity goes up. Yay! Condos are built around you. You become an established neighbhourhood. Every thing seems near perfect, but then something weird happens. Shops start closing down. Vacancy rates for stores go up. That once great emerging commercial street near your house starts to show many "for lease" signs in their windows.
What happened? Well, let's take a look at Manhattan, one of the most successful collection of real estate neighbourhoods in one of the most successful real estate cities. Right now, Manhattan has at least 20% of its street retail vacant or about to become vacant. Not forgotten side streets but famous streets like Bleecker in the West Village or Fifth Avenue. People still live around here in very competitive residential real estate.
So, what gives? Well, two big things really.
Commercial landlords are holding out for long term leases from big corps like banks or a retail chain. They don't offer short term leases because they think holding out will make them richer. This may self-correct at some point. These landlords cannot hold out forever. There may come a point where the high commercial rents will come down to where small businesses can get in. Not at the moment in Manhattan though. So, vacancy rates stay high.
Online Shopping – Why go shopping in a store for a book when you can order it online and have it delivered to your home? Online shopping has done to the retail business what malls did to main street businesses in the 70s and 80s – sucked out the consumers from downtown and into the malls. Now online shopping is sucking consumers out of malls and out of the revitalized main street shops.
If you are buying or own something in Toronto, this may make you despair. Feel free to just add a sad emoji to the end of this blog. Could you make commercial landlords more open to short term leases or more risky tenants?
Could you make developers open up better stores in their main floor commercial spaces? Maybe not, but you can buy your real estate wisely so you can live in a neighbourhood that is less effected by the above issues.The effects won't be the same everywhere.
So, if you're on a hunt to buy your next property, here's what you should do if you want to live a neighbourhood that continues to thrive with a property that appreciates as much as possible.
KNOW THY DEVELOPER There are some Toronto developers, like Streetcar or Daniel's that will work more with the community to bring something to the table for their main floor commercial businesses. You may want to buy a condo with them or near them. In The Carlaw at 1190 Dundas Street East in Leslieville, the developer did not put a Shopper's Drug Mart in the main commercial space. They did something quite daring. They added Crowsnest Theatre, the first professional performing arts facility of its kind east of the Don Valley Parkway. And Streetcar Development made a healthy contribution to make this area building a cultural hub instead of another random drug store. Daniel's is a similar developer that is much more keen to develop along with the community. Think of the amazing pool and community centre in the old Regent Park.

LOOK AROUND If buying a condo, look around at the condos nearby. Are the main floor commercial tenants all big brand names? Anything unique in there? If there's nothing special in there, you may not have your unit appreciate as much. Distinctive attracts.

WALK YOUR LOCAL MAIN STREET Look for main streets that sells products that amazon can't sell - like a good restaurant, a salon or barbershop, a yoga studio, a doggy daycare. These are the places that will likely last longer if Amazon can't sell their services or products.

SUPPORT THE INDIES! And get out there and support them! Here's three places in my neigbourhood I go frequently: Baguette & Co.(Vietnamese meat and veggies meets French carbie goodness for lunch - who knew this would taste so amazing!?!), Valis Foodcraft (take-out and catering heaven for a busy real estate agent or anyone else -every thing done by one hard-working chef) and for gifts I like Simply Beautiful (handmade crafty fun).

WORK WITH AN AGENT WHO KNOWS THE NEIGHBOURHOODS WELL Many agents don't have a very good idea of what's going on in any the neighbourhood. They should know if a neighbourhood is on the rise or in decline. They should have more than zero to two sales/ year.
Real estate in Toronto has been very lucky over the past 20 years. We have not suffered the kind of downturns other big cities have had, and we have grown in a way that has both made the city better, and created a whole new set of challenges. With these new challenges, finding your next spot to live may take a bit of insight.