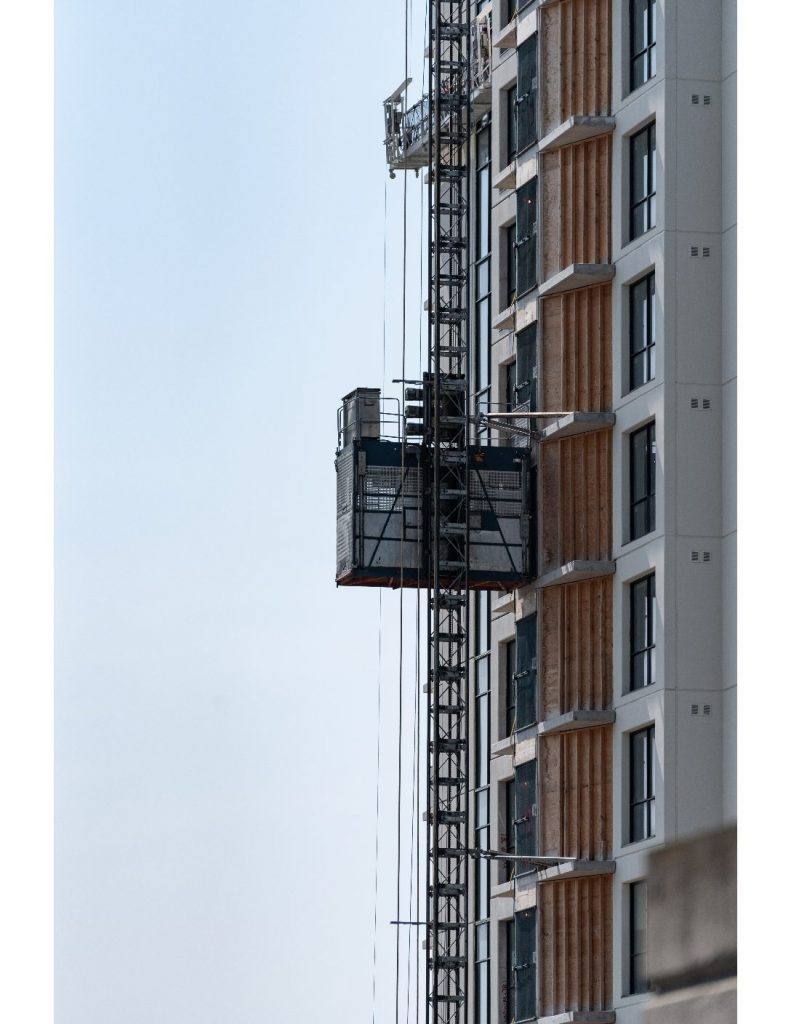 I'm of two minds when it comes to condos. Part of me feels we have to make it easier for developers to build condos. It can take up to ten years from when land is purchased by a given developer until it becomes livable home. That's a long time considering that we do need more housing of all shapes and sizes for downsizers, people who want to raise families in Toronto, social housing, and everyone moving here to start a new job. On the other hand, developers do have to be made accountable. They do need to be kept in check so that their projects add to the neighbourhood and not ruin it. Of course, if you do go too far down this path, then NIMBYism takes over and you poo poo all condo development.
Regardless of where you fall, there's no denying that we are in the middle of a condo boom here in Toronto. It feels like cranes have become a part of our skyline once again no matter what direction you look.
This boom is not a new thing. For several years after the 2008 recession, Toronto was the top city for the most condos under construction in North America. I'm not simply saying our city had the most condos per capita under construction around 2008 and for several years following, but the most condos under construction. Period. So, a city like New York, that is 4 times the size of Toronto or Los Angeles, which is roughly twice the size of Toronto, were producing fewer condos than Toronto for several years.
This may seem exciting for some to see Toronto's skyline change so rapidly, but around 2013, many began to worry that there were too many condos under construction in Toronto. There were many "experts" who extolled that Toronto was flooding the market with too many condos on the supply side. Big fears arose that we were overbuilding our condo sector. In turn, a perceived condo crash was around the corner because the supply was going to be way ahead of demand.
So, that takes us to 2018, five years after the fear of condo oversupply dominated the real estate fears of Toronto. So, what happened? As far as Toronto is concerned, the 2013 oversupply scare really did not pan out. There was no condo crash. Instead, the condo units that came to market in 2013 were easily absorbed.
In fact, not only did the condo market not crash in 2013, but it began a period of growth.
As most of us know now, the condo market provides much of the new rental stock the city needs in addition to those who buy units to live in. The oversupply of condos proved to be a supplier of rental stock the city needed. And with the quickly advancing rates of rent over the past five years, not nearly enough condos were built to provide an ease to the city's residential rental shortage. Also, the stock of houses in Toronto is chronically in short supply which makes them much more expensive than condos. Because houses became more expensive, more buyers were pushed to buy affordable condos instead.
Today, we seem to be back to a similar condo scenario as 2013, but with zero concern over oversupply.
Toronto, once again, has more crane activity in 2018 than any other Canadian or American City. Toronto has 97 active cranes in the air, up from 88 in January. In fact, Toronto has more cranes in the air that New York, Los Angeles and Chicago combined. LA has 36 active cranes, Chicago has 40 cranes and New York has 20 cranes. These cranes are not all for condos, but most of them are.
Why is Toronto back with a condo building boom? Well, there is one obvious reason: The demand is there. Pre-construction condo pricing, in my humble opinion, is too high. Much higher than resale condos. Still, they are purchased. There is no doubt that condos have had great increases over the past five years in terms of value in Toronto. Secondly, Toronto needs more housing. So, more condos go up.
We also have more space to build condos than older and more space-starved cities like New York, but we also have a government that encourages higher density living in certain neighbourhoods. Even developers see the advantages of building big.
Is there a down side to so much condo construction? There can be. Infrastructure like transit, schools, or even park space do not always keep pace with the new condos. So new condos have to be built with planning in mind. Sometimes you are building communities, not just buildings. I don't think anyone back in 2013 could have predicted that we would have such a condo boom come to our city again in 2018.
It does make sense though. The demand to live here is strong. Certain sectors of our economy are booming along with the condos. This year, Toronto was the top city in North America for tech sector growth, even bigger the Silicon Valley. See this link for more details.
This kind of condo growth pace will not go on forever, but there is more to come. We will change how we live in Toronto, mostly for the better. Higher density does bring more business to a neighbourhood to cater to the increased population. It provides much needed housing, and if it's designed well, it makes our city a little snazzier and livable.