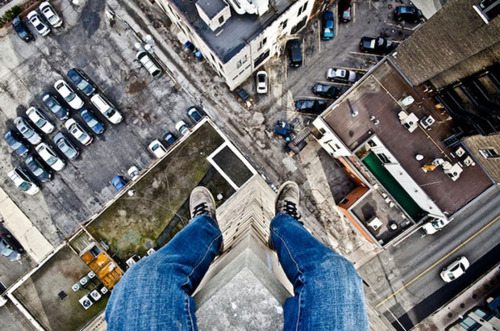 Yes, we are less expensive than other major cities like San Francisco, Sydney or even Vancouver, but ever wonder: Why are Toronto house prices so high?   There has been a change over the past 10-15 years that some properties, particularly houses, are becoming out of reach for first time buyers. How did it get this way? And could it ever go back to affordable?
Here are the big reasons as to why Toronto home prices are so high:
GLOBAL CITY
Remember back in the 90s when Toronto would wonder aloud if it was a "world class city"? It's the kind of insecure question any adolescent city may ask itself. Toronto would contemplate how it measured up to other big cities while the rest of the country would roll their eyes and disliked us for our collective narcissism.  Back then, Toronto fancied itself a world class city for these reasons:
The steady stream of new immigrants making Toronto home. This may sound like any big city, but Toronto had, and still does have, one of the most culturally diverse immigration patterns in the world
Musical theatre (at the time) was only rivalled by New York on this continent. Musicals and Toronto were like Wayne and Shuster back then.
Toronto's new and improved size. The 1998 amalgamation of Toronto  made one city out of the city of Toronto, East York North York, Etobicoke, York and Scarborough. It was one of many amalgamations since Toronto became a city, but this one made it the fifth largest city at the time. It is now the fourth according to some counts.
These days, no one throws around the term "world class city". Today, Toronto's identity is not about its size or its culture or the fact that immigrants move here.  It is accepted that Toronto is a global city. Not because Toronto may be all grown up and our insecurities have slipped away, but because the importance of city centres have increased considerably since the 90s all over the world. Cities are increasingly becoming more important centres of culture and power.
For Toronto, we have managed to dodge some of the problems that have slowed down other cities since the 90s. We did not suffer the financial meltdown felt throughout the world in 2008 to the same extent as some other cities. Our banks remained intact. Toronto's importance as a financial centre has improved due to their sound policies. We encourage new business and startups. We are not overly reliant on energy and manufacturing.
From the view of the rest of the world, we have a nonviolent city with political stability and a much more positive view on immigration when other cities do not.
Of course, in this current global environment, a city that is built on immigration is not just attracting immigrants who want to move here, it also attracts global money. To be clear, we are still attracting immigrants.
We  have had 1.8 million since 2000 come to Ontario representing. That's half of all immigrants to Canada.
These new immigrants who may have been here for 50 years or 50 days do provide a bridge for money and investment to come to Toronto.
LOW SUPPLY OF MANY HOUSING OPTIONS
When wondering why Toronto home prices are so high, we also have to consider what kind of housing stock is available. When it come to condos in general, we are not in low supply at all.
In fact, many speculated that Toronto would not be able to absorb the number of condos being added to the supply in 2013 and 2014, but we absorbed the demand partially because the supply was so limited in other housing types.
Boutique condos, conversion lofts, townhouse condos, and the holy grail of Toronto real estate, houses, are all in limited supply and cannot keep  up with demand. There are simply more buyers for these style of homes that what is coming to market. In addition, there is not many more houses being added to the city. The new stuff is mostly large and high.
BUILT OUT
If you were around in Toronto in the 90s, you would have remembered a lot more parking lots or empty fields around the downtown. See photo below if you weren't around or if you cannot remember.
Not so much any more. The city is becoming built-out. This means there is less land on which developers could build on. It was easy to obtain parking lots back in the day, but now you need to buy out existing buildings in  group and  have the city give you the blessing to build any thing. I think I see even a condo shortage downtown if future demand holds up to live in the city.  Plus, we cannot just expand out due to the Green Belt Act that restricts development around the GTA.
LAND TRANSFER TAXES
As prices go up, so does the cost of selling your house. A house that was purchased twenty years ago for $300,000 may be worth up to $1,000,000 today. So, any one living in Toronto would pay $32,200 to the government for that transaction. $16,475 to Ontario and $15,725 to Toronto.  I think many people do not move because the government makes it too expensive, adding to our short supply. If you lived outside of Toronto, your land transfer taxes would be almost half as much.
TRAFFIC
It's nuts. And until the city can catch up to the decades of neglect and the huge increases in downtown populations, it will still be painful to drive home to the suburbs. Traffic will keep prices higher closer to the centre of the city because it is too painful to drive or take a train or bus out of the city back home to a house in the suburbs.
LOW INTEREST RATES
Lower interest rates have allowed us to borrow at much higher numbers. Savings has been a waste of time where the interest you would make on your money is so low. Better to invest is something when the rates are low and you can qualify for a larger mortgage. Of course, on the flip side, more people qualify for larger amounts of money, and this leads to higher prices. So, we have more competition at the higher price points.
I guess the big question is: Will prices keep going up forever? I would say: Not likely. Not at this year's pace any way. No city has ever had increased prices that didn't slow down or lull before bouncing back. Still, I think some of the reasons for Toronto prices staying higher are here to stay in the long term.  Look at some American big cities like San Francisco. Yes, prices fell with the subprime mortgage crash in 2008 and the subsequent recession, but they are back up again with the same shortage of houses and lack of space that Toronto has as well.
Of course, there may be other reasons why Toronto home prices are so high. What could we add to the list?