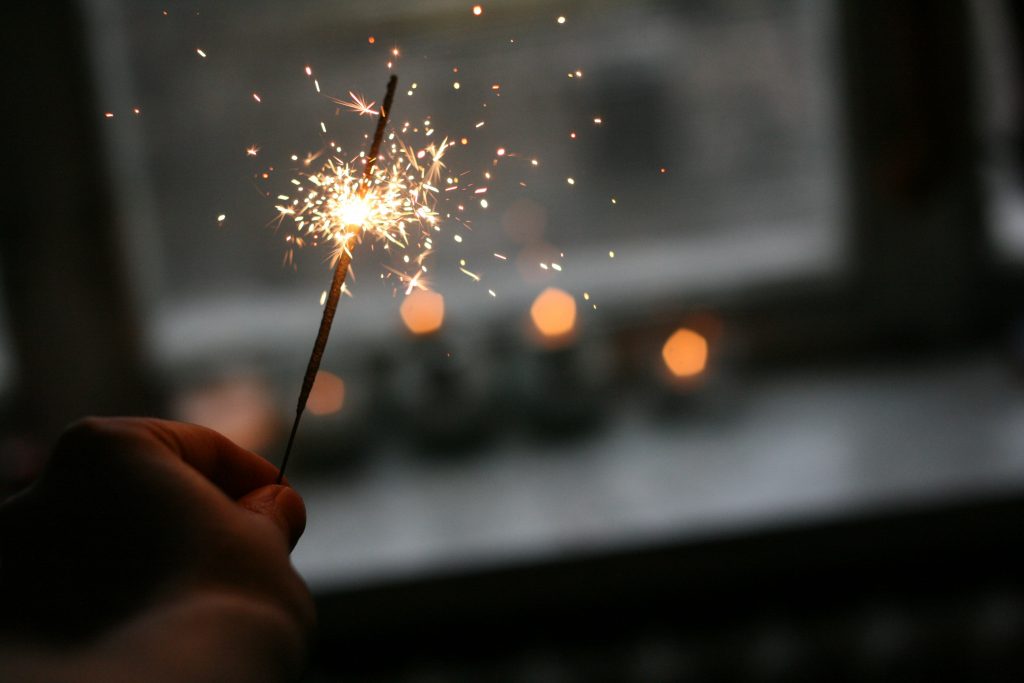 So long 2020! You certainly made your impact. But your time here is done! And now it's time to scratch our chins and ponder life in 2021. I don't think there has been a year like 2021 so anticipated for quite some time. Though we all know that a simple change from one year to the next won't erase a raging pandemic and all the economic fallout and social isolation that goes with it. Still, we do know that things will likely get a whole lot better in 2021, provided there are no more unexpected plot twists.
The slow trickle of a Covid vaccine that came to us December should grow as we head into 2021. So, we will likely start 2021 with Covid's continued impact on our lives, but as the year rolls along and the numbers of vaccinated folks increases, we should start to see Covid have less influence on our lives. Will this have any impact on Toronto real estate? Of course it will! Just as Covid's arrival has had a great impact on Toronto real estate, its departure will too.
Here's what I anticipate in the Toronto Real Estate market both Covid and non-Covid related:
THE CONDO BOUNCE BACK
Condos took a hit in 2020. Not nearly as bad as some folks have predicted, but condo apartments have dropped in price. Overall, they only fell 3% (according to TREB), but it was likely higher than that with denser condos downtown with a larger proportion of rental units. Outside the city or in condos out of the core, the drops were not as big. Townhouse condos rose in price. Rents were far more hammered than condo prices, down 17-20% in some areas. Don't expect this trend to continue in 2021.
It's a pretty safe prediction to make since the Covid-related stresses on the condo market will likely be all but gone by the end of 2021. Work will return to renters who worked in the service industry. Universities will reopen for in-person classes. Weddings, large birthday parties, brunches, yoga classes, musicals, an MLS soccer game, cinemas and conventions will all be back. Tourists will return. Traffic will return. And so will the jobs that accompany all of these things will come roaring back. Shut downs will be shut down. As we return to normal life later in 2021, our condo market will return to something more normal as well. The very thing that has caused them to fall in value will wither away. And for those renters out there, rents will go back up. I know that may not be what many renters want to hear, but investors will be relieved. The early part of the year may feel a lot like the end of 2020, though I suspect the buyers of condos are going to begin returning to the market in January. Prices may start to rebound on just the anticipation of the vaccinations coming to an arm near you.
THE REMOTE WORK REVOLUTION WILL BE OVER
I know there are many out there that believe remote work will have staying power after the pandemic. And I do agree. Some jobs have changed forever and some people will continue to work remotely. I just believe those people will be in far fewer numbers than many believe. According to a Collier's, a real estate firm, employees surveyed in June of 2020 estimated that working from home saw a productivity drop 22.6%. In November 2020, it was down slightly to 23.4%. With that in mind, some businesses may see some savings in remote working, but I have a feeling this may not outweigh the productivity drop. If any thing, there may be more remote work hybrid models – 2 days in the office, 3 days at home. And this push back to the office won't be just the employers. Those of us who have worked from home likely loved it at first, but started missing humans outside of your household very quickly. We are social creatures. I think this remote work thing will have a much smaller impact than some have predicted.
RATES WILL GO UP
Interest rates are shockingly low right now. They are low because we are in a crisis mode. As the economy starts its recovery, rates will start to inch back up to more reasonable levels. So, if you are planning on buying something this year, lock in your rate now! Remember you can always hold the locked rate for a time if rates go up, but you can also take a lower rate if rates go down. If you don't lock in a rate, you can't take the lower rate. Of course, rates won't go down unless we have another surprise on the level of Covid in March 2020.
VACANT HOMES WILL BE TAXED
It's a good idea in theory. John Tory wants to reduce the number of vacant homes in Toronto and collect taxes on those what are vacant. This will address Toronto's housing shortage by encouraging owners that have vacant properties to either lease them, sell them, or pay the tax. Seems reasonable to me, though there may be some seasonal owners who only live in Toronto part of the year who are unfairly taxed. Still, a small gesture to address the housing shortage in Toronto.
SWEET ON GARDEN SUITES
And talking about small gestures to address the housing shortage in Toronto, I suspect the City will pass legislation to allow Torontonians in suitable neighbourhoods to build garden suites. In 2018, legislation was passed to pave the way for laneway suites. And so far, this has proved to be encouraging. Laneway suite construction and applications are at an all time high. Houses with large back yards are now becoming more valuable if they have the potential of a laneway suite. Garden suites are very much like laneway suites. Only two difference. First, garden suites are not attached to a laneway. You can access them at the back of your house. No laneway required. The second difference, you can't build them yet. I think 2021 should put an end to that. Let's hope it doesn't drag on any longer. Seems like a win for everyone except that neighbour who is going to be cranky during the construction of your garden suite.
PRICE INCREASES FOR HOUSES WILL BE STRONGER IN 2020 THAN 2021
House increases in Toronto have been very strong this year. I would even venture to suggest that Covid has created an environment from June to December 2020 where houses were in more demand than if there was not a pandemic. Because of Covid, people were looking for more space. So, there may be more of a push for house in 2020 than 2021. Prices will still increase, but not as much as 2020.
GET READY FOR 3D HOUSES
I don't think 2021 is going to be a pivotal moment in how properties are build, but the technology is here to build a house with 3D printers. Some houses can be built in 24 hours. That's insane. Think of the cost saved on construction and the time to build. This game changer is just getting started but it has the efficiencies in it to completely change the construction industry. Again, this won't happen in 2021, but you may start to hear of this more and more this year. Here is a company that builds 3D homes now. Their emphasis is on building homes to provide affordable housing, but make no mistake. This is a game changer for all property types from affordable housing to the luxury market.
There is a lot of hope pinned on 2021, but let's face it: 2021 will be all largely about recovering from 2020. January 2021 will feel very similar to December 2020, but as we dig ourselves out of this mess, the real estate market will start to pivot to less reactive position. I'm sure this change won't come fast enough. Still, it's coming! It will be tough winter followed by a joyous, nearly liberated summer when we all reunite again. No more bubbles! No more lockdowns! Hugs for everyone!