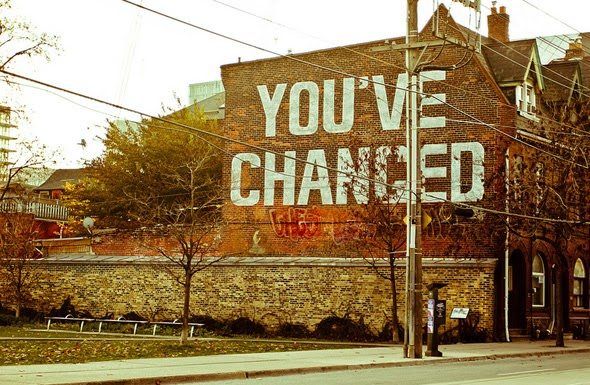 It's been almost 20 years since I moved to Toronto from Montreal, and I can confidently say one thing
to Toronto: "You've changed".
The changes have been huge. In 1994, Toronto was not yet the amalgamated mega city it is today. Ford Nation was not our problem. We were a lot less dense with many more parking lots, and less traffic. Many of today's real estate investors look back fondly 20 years ago. Sure, rates were higher then, but housing prices had been in decline since 1989, and it may have been one of the best times to buy in our city.
As someone who is a little crazy about the best emerging neighbourhoods in which to invest, I can see that what was emerging back then became, for the most part, quite different neighbourhoods today. So what were the emerging neighbourhoods during the same year that Pulp Fiction was released, OJ Simpson was pursued in his Ford Bronco and Celine Dion was Canada's top export? Where were the real estate risk takers heading to?
In 1994, when I arrived in Toronto, I rented an apartment on Shaw Street, just north of Queen West. At the time, my landlord questioned his early 90s purchase of his Shaw Street house because it was so close to the CAMH, or as he called it,"the mental hospital". He was concerned the proximity to this institution would affect home values.
Queen West was still forming back then. There was some activity going on just west of Bathurst to Trinity Bellwood parks, but I still remember there were boarded up shops right across from Trinity Bellwood Park and discount hookers along Queen West. The Queen West coolness had not yet rolled into Trinity Bellwood, and most folks looking to buy property could find incredible discounts just west of Dufferin Street.
Little Italy was certainly an emerging neighbourhood in 1994. The College and Clinton intersection was considered Toronto's main hipster street, though, like Queen West, it was very cool just west of Bathurst, but started to become dull once you approached Ossington. Ossington was derelict and run by gangs. Still, if you were a first time buyer, this was probably the place you were going to get in.
One of the few places that has not changed all that much is Kensington Market. It has managed, for better or for worse to keep its collection of shops and small businesses. Sure, some of the businesses are different now, and maybe there are more restaurants in the mix, but the flavour of the neighbourhood is still the same.
In the east, the Danforth was where some of the entertainment artists and students lived. I remember seeing it for the first time in the opening of "Kids in the Hall". Apparently, many of the cast lived there before they became more well known.
In 1994, my sister lived in Roncesvalles, which was a little more hippie and emerging back then. I even recall a Burkenstock store, exclusively dedicated to the iconic hippie sandal. West of Roncesvalles was considered better. Discounts were available east of Roncesvalles.
Many of the successful emerging neighbourhoods of today like Leslieville were scary outposts, places that you had to travel through to get downtown from the Beaches, back when the Beaches were called the Beaches, and not the Beach.
If you wanted to buy a condo, it was more of a lifestyle decision, rather than a financial one. It wasn't that they were the cheaper option to a house. There were a lot of cheap houses for sale back then. Condos were much fewer in number at this point. They were just easier to live in. No cutting the grass. No mowing the lawn. No replacing the roof. They were certainly made bigger than they are today.
In 1994, real estate was not hot. RRSPs were hot. Tech stocks were hot. Nowadays, many buyers lament: "Oh, why didn't we buy then? We could have bought a Victorian near Trinity Bellwood for $150,000!" And you know what? I'm not going to disagree. If I had a time machine, I would go back and buy myself a lot of Toronto real estate. That is, if they would accept my future currency.
Still, there is something to be learned from going back to Toronto of 20 years ago. Yesterday's scary or bland or too far-from-downtown neighbourhoods are the areas that will be coveted in 20 years. There's no promise of that, but if current trends continue as they are, Toronto will grow. Houses in the city and even in some of the old suburbs along with some condos in the right areas will be worth more some day. You may not know where you will be in 20 years, but I'm pretty sure Toronto will change again. 2014's emerging neighbourhoods will be the solid neighbourhoods of 2034.