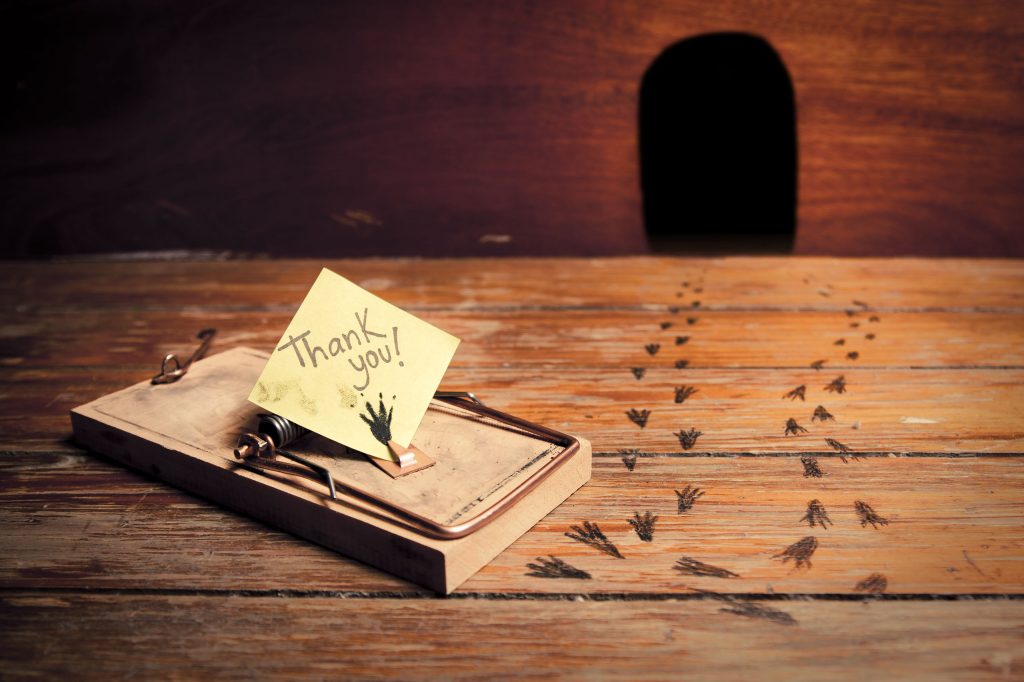 You decide you're going to sell your home. That's your first decision. Seems easy. Next up, you choose a salesperson (or yourself) to sell your home. This choice may seem easy, but it's not. In fact, I can say wholeheartedly that this decision is often done poorly. And by poorly, I mean that many sellers do not get the best price for their property in the end. In other words, sellers choose the wrong salesperson to sell their home. Does that mean sellers are stupid? Not at all.  The problem is that there are so many ways sellers can be led down the wrong path.
As a real estate salesperson, I have been in many, many listing presentations. I often have good results. Some I get. Some listings I don't. Sometimes I am the best option. Sometimes I am not. Often, though, I see bad decisions being made because the seller is razzled and dazzled by the wrong things. So, let me offer up some advice on what not to do, then follow up with some advice on where you want to put your attention.
First up, the basics. Getting your interviews set up. Maybe you have an agent you have worked with before, and  you could dream of using no other? If that's the case, and you know how he ors she works and what he or she can do for you, then go for it.  Like most people, though, you may want to interview a number of agents and choose one that you feel will be the best fit. This is where the first mistakes are made. Be very clear to all agents what you are doing. Tell all agents that you are, in fact, interviewing a certain number of agents to sell your house. Let them know they're in competition for your business. That will yield the best results. Also, it will let the agents know they are not dropping by to have a look at your house, but are competing for your business.
Now, that we have you set up, here's the pitfalls to avoid during the interview process.
THE INFLATED PRICE PROMISE  This one happens all time. A given salesperson will promise an outrageous price that makes the seller feel confident that said agent could obtain that extremely high price. In the end, that agent sells your house no where near this inflated price, and the seller has to go through a series of price reductions before they realize this. Also, by having your home on the market for an extended period of time you miss out on some of the best days to obtain the top price in the first few weeks of your listing in most markets.
COMMISSION LOWBALLS Salespersons who offer low commission are not exactly good negotiators for themselves. Why does that matter?  Well, these are the folks who will be negotiating to obtain the top price for your home. Also, if commissions are low, that often means your agent will have a weaker marketing plan. Though you do save money on the commission, you will likely not obtain the top price for your property.
THE NO CLUE AGENT There is a large group of part time agent who does 1 or 2 or no deals. In fact, in Toronto, that accounts for more than half of all agents. Do you want a part-time consultant on the biggest sale of your life? Do you think he or she will have the chops to navigate through a transaction that could become complicated? Look for someone who does this full time, and who has some insight on how real estate is done in this city.
SUPER HIGH VOLUME AGENTS If you interview an agent who sells over a hundred homes a year, there's a pretty good chance you won't have a close relationship with this agent after initial contact. For the high volume agent, it's not so much about costumer service as it is about turning over transactions. Many  super-high-volume-agents have assistants or are heads of a team. Teams are not necessarily a bad thing, but  do you want to use an agent who you meet once on the listing presentation and never see again? Try to get someone with more of a personal touch who you can call directly.
NO STRATEGY AGENT Some agents will just drop your listing on MLS and forget about it.  This is not marketing. It's lazy. The right agent has to know what is going to sell your house or condo, how to market it and how to appeal to who is looking to buy. They have to know what things are going to appeal to the buyers looking in the area you live.
Now that we have established a few things you may want to avoid when selecting a real estate salesperson, let's look at the kinds of things you should be asking during your interview with your agent:
WHAT IS YOUR MARKETING STRATEGY?  How is he or she going to sell your home? What's the angle? What is he or she going to do? You need to get an idea of how your property is going to be represented to the buyers, and what the agent will do to draw those buyers in.
DO YOU KNOW WHO IS BUYING IN YOUR AREA?  This may have changed considerably when you bought. Your home may not appeal to the same buyers. So, you need to market to the people who are coming in. Are they young families? Are they hipsters? Are the Boomers? Are they downsizes? Are they foreign investors? You would not market the same way to a young family as you would to downsizers. Ask your agent how he or she will market to these buyers.
HOW DO YOU COMPETE WITH OTHER LISTINGS? Selling a house is a competition. If there are 9 buyers and 3 houses. Not all houses will get 3 buyers each. 7 will go to one. 2 to the other. And none to the last one. The most appealing property gets the most money. In a tougher market, you could have one buyer and three houses. You want to be the one that gets the offer. You want to be the one that sells for the most money in the shortest amount of time.
HOW WILL YOU SHOW MY PROPERTY? The first contact people have with your property will be visual. So, your agent should have a plan to make your place more visually appealing with smart design decisions. This all depends on budget, but on any budget, you can make huge improvements with the right direction and design consultation. With the right advice, your house could be sell for much more. Ask to see past material of your agents sold properties. This will give you an idea of what your agent is capable of doing.  Some agents will even have a real show-stopping video of their properties. Does your agent do that? Video have 10 times more views on Facebook than photos.
WHAT'S YOUR PRICE?  Here's a secret. No one really knows the value of your home until it sells. With some properties, some salespersons will have a better sense of where the price will land. Your agent should have a sense, but no one can truly predict what  price your property will sell. So, take any numbers thrown at you with caution. As we stated in pitfalls, don't go for the person who offers, the highest price. Go with the one who has the strongest marketing plan.
Selling your home or any property is a huge decision. It is often one of those things where you need to spend money to make money. So you and your agent need to spend money (the right way) to get top dollar. Don't fall into the typical pitfalls, and ask the right questions, and you should end up with a high-performing listing on the market.