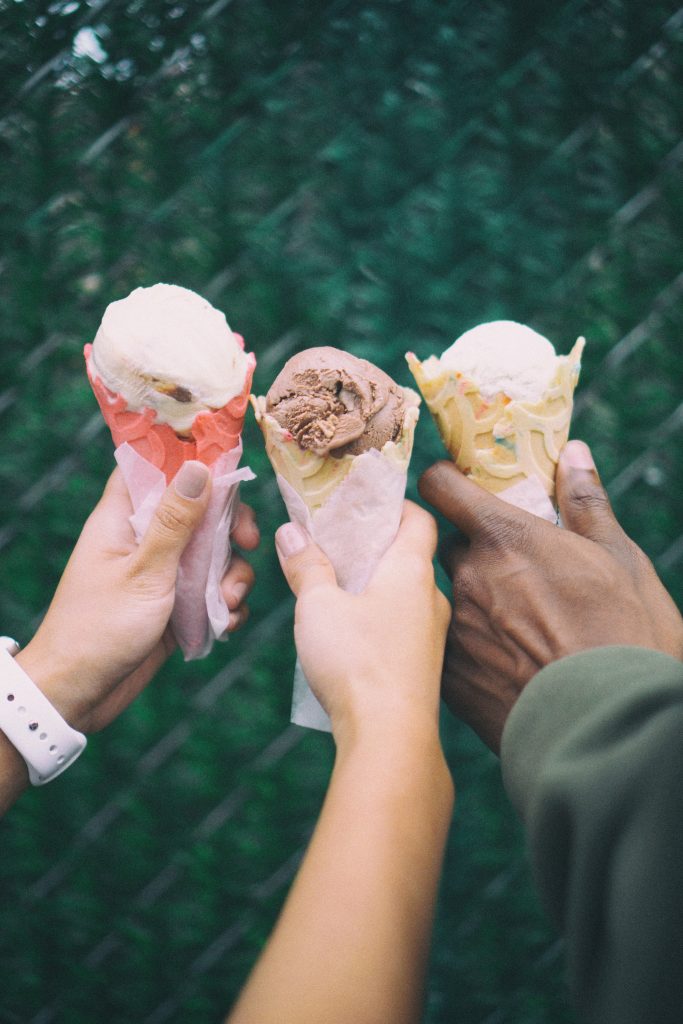 Ah summer. From a Toronto real estate perspective, summer is traditionally pretty slow. In fact, it's the one of the slowest times of the year. It's not inactive. There are listings coming out all the time in a city of this size. Still, the number of people looking or interested in looking is significantly lower than the Spring and Fall markets. Same with sellers: There are vacations that lead to slowing down expectations. The Spring Market traditionally begins to lose momentum in June, though it can run into July in some years. By August, we usually arrive at one of the slowest times in real estate. Next to December and the distraction of the Holidays, August is the slowest month of the year, a time when it's too hot to go look at houses. People would rather be by a cool lake or at least inside in some kind of air conditioning.
Now, enter Spring 2020. I don't need to tell you once again that this Spring is like no other in Toronto real estate. Because of our state of emergency (now extended to June 30th) and our public health measures/restrictions, the rules of Toronto real estate have changed . Here are some of the new practices and ways they have changed. On top of that, we have seen record-setting drops in the number of real estate transactions this Spring. Far fewer showings in April and May and far fewer transactions as well.
So, what does that mean for the Summer? Well, let me be very clear: It's tough to call. But let's not just give up just yet. Let's look at some trends shaping up that may give us some insights into what to expect.
SPRING IN SUMMER
Though it looks like a duck and quacks like a duck, this summer, as far as real estate is concerned, may function more like Spring than Summer. We mostly bypassed the Spring market this year. Emergency measures, concerns over the economy and the strict rules of seeing properties really slowed down the market. So, it is possible that we may see all the listings that were suppose to come out in Spring come out in summer instead. Will it function like the Spring Market from another year? Not exactly. We will likely still see fewer transactions from a Spring in 2018 or 2019, but I suspect we may see way more transactions than in the Summer of either of those years and the Spring of 2020.
TRENDING UP
Even if we look at April and May, we see the fewest transactions in the first few weeks of April. After than, we slowly, and I mean slowly, start to see more transactions and more viewings each week. So, if the current trend continues, we'll see more listings coming out in the Summer. This may be a good thing for the buyers I have who have told me they are frustrated by how few listings have come out. If we even compare the first week of June to the first week of May, the first week of June shows the high point of new inventory reaching the lower levels of pre-Covid inventory in March. That's a first since Covid-19 restrictions came in, for more detailed breakdown click here.
PANDEMIC WAVES
Now, this could put a damper on things. Most people, understandably, do not wish to contract Covid-19. So, they will feel more safe if our case numbers in Toronto and Ontario go down. In May we have had days where we have gone down in new Covid-19 case numbers, and other weeks where we are heading back up. If we have fewer cases this summer, we should have more inventory. People will feel safer to go outside. If cases stay stubbornly high, and our state of emergency is extended, the Summer may not be as active.
BOUNCE-BACK MAY
As with April, it's tough to draw too many conclusions on the Toronto real estate market because we were under public health restrictions and fewer than average properties were transacting. April prices where down year over year, but May in another story. Not only are we beginning to see more transactions but Toronto prices (according to the Toronto Real Estate Board) are up 3% from May 2019 and up 4.6% from April. As a reminder, this will vary from neighbourhood to neighbourhood and from price point to price point. There are some people out there who believe there should be an avalanche of listing because of distressed sellers and desperate AirBnb investors. To date, this has not happened in Toronto in an impactful way. I'm not seeing a lot of desperate sellers right now. This could change, of course, though I'm thinking this summer will not be the time for a rush of distressed sellers. My feeling is that falling prices would take longer to play out, and we would need to stay in a sustained state of distress, likely after the government relief wears off and the mortgage deferment stops, for prices to be seriously pushed down.
Currently, the May numbers indicate prices are increasing in a small way. I'm not sure if this is the official bounce back. It might be. But a lot could still happen. We really don't know the true economic fallout of this pandemic. This pandemic may not be done impacting us. Still, trends are telling us that the Toronto real estate market is coming back to life. Once we have more inventory, we may have a better idea of what direction the Toronto real estate market will take for the rest of the year.