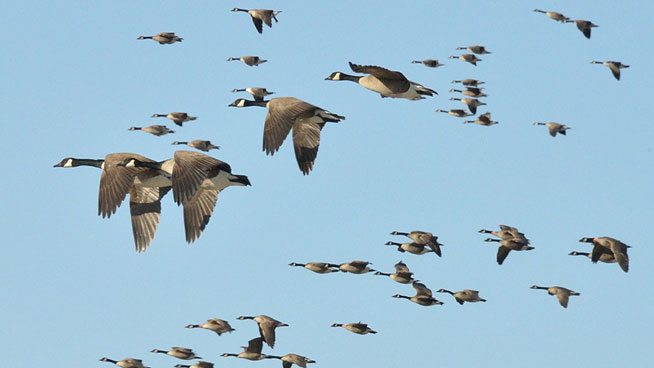 There have always been Torontonians who "cash out" of their properties. Many simply head for the nearby suburbs or smaller cities to have a larger house and a big yard where they or their kids can run around. A few even give up on city life and buy a farm with a few goats and chickens. The idea behind many of these mini-migrations has to do with the money that sellers have accumulated in their Toronto homes. The markets have been so kind to them that they feel they can fulfill bigger dreams by selling their condos and houses here, and using that money for something grander somewhere else.
Something, however, is different in 2017. The migration out of Toronto has increased in a way we have not seen in awhile. So much so that the demand for Toronto's nearby cities and suburbs have soared. In fact, these suburbs have had price increases that are on par or higher than Toronto's price increases year over year. Still, less expensive, but just as competitive as Toronto and becoming more expensive. Barrie is up around 40% in price year over year. Guelph is up over 30% and Hamilton is booming along near 30%. In fact, Hamilton is the top city in Canada for migration of Canadians under the age of 40.
This all leads me to wonder: Who are all these people who are leaving Toronto? It also leads me to wonder: Who are the people coming to Toronto? We all know that the demand to live here is still very strong, and this city is growing and expanding into every inch that is left. As current stats for our city point out, the GTA is growing by 100,000 people every year, and yet there is a substantial outmigration of Torontonians to the surrounding regions.
So, let's try to work out this conundrum but first looking at who is leaving. If you look at the stats around the city, it is Torontonians who are moving to the suburbs and nearby cities in large numbers. In this respect, Toronto mirrors a lot of other big cities in the developed World. As cities become increasingly expensive, there will be those who have spent time living in the city but eventually choose space over location outside of Toronto.
It is mostly about affordability. The idea of "drive until you qualify" could not be more true today.
If you work in Toronto, it will mean a longer commute. It may mean you take a pay cut to work outside of Toronto, but it may also mean you have a bigger home.
So, if people are leaving, then who's coming? Well for starters, young people are coming. Toronto is a young city. If you are a young person starting out, there is a good chance you will be coming to Toronto to begin your professional career. Just walk around certain condo-heavy neighbourhoods and you will see very few individuals under the age of 40. Toronto is the place where a lot of creative companies, financial institutions and tech sector jobs are found. It's a place to get your career started, and a place to have it flourish.
It's not all young people. Some retirees are moving out of the city for less expensive accommodations to suit their retirement, but a few with strong financial savings, are moving to Toronto for cultural reasons and to access what they want – good restaurants, top-notch sports and entertainment, excellent hospitals, and their children nearby.
You know who else is coming? Canadians from other big Canadian cities. Like Toronto, Vancouver and Montreal are also losing their residents. The funny thing: They are coming here.
Unlike Toronto whose residents mostly move to the suburbs and nearby cities of Toronto, Vancouver and Montreal are experiencing out-migration to Toronto.
This may have to do with working opportunities. In Montreal, this tradition of migration to Toronto has been going on since the 70s, but the political migration of the past has now been eclipsed by a financial migration or the belief that opportunity will be better in Canada's biggest city. To put this in perspective, there are more Montrealers moving to Toronto than Ottawa, which is just over two hours away. There are more Vancouverites moving to Toronto than any city in British Columbia or Alberta.
But let's not kid ourselves. There is one huge contributor to Toronto's growth: Immigration. As we know, immigrations comes from everywhere to live in Toronto: Brazil, the Middle East, Eastern Europe, Asia, the Caribbean…There's no denying that diversity is only getting stronger here.
There are three big examples of "enthnoburbs" that are attracting a great deal of immigration. Brampton and north Mississauga have boomed in South Asian immigration where these distinct suburbs have many businesses and cultural organizations that cater exclusively to South Asians. This makes it much easier for new Canadians coming in where they can have find family and friends who speak a common language and share some traditions.
Others "ethnoburbs" include Markham, Scarborough,eastern North York, and part of Richmond Hill. It is a predominantly a Chinese population where you could easily find malls and restaurants that cater to many of the Chinese cultures, and some of the best dim sum you'll find in Canada. And lastly, you have the emerging "enthnoburb" of Pickering and Ajax that is compromised largely of South Asian Canadians as well.
When we look more closely at downtown Toronto, or the Toronto of pre-amalgamation, we are seeing an increase in immigrants that come to Toronto for the specific skill sets they have in growing Toronto industries. This includes the tech sector, health sector, media industries and finance/banking.
Many startups have drawn in talent form Asia, the Middle East, Europe, and the U.S. Trump's current immigration policy has even lead to a bump in skilled immigrants looking to Canada instead of the U.S.
With all that said, it would appear that Toronto is experiencing a great deal of migration and immigration. This, however, is not how I see it.
Here's what I think: Most people are not really leaving Toronto. Many are just re-positioning themselves in the place we are becoming: A megacity.
Many people who are leaving for Oshawa and Hamilton are not really leaving Toronto. They are just going to the further more affordable reaches of a region that is becoming increasingly more connected as one large entity/economy. This kind of connectivity between a big city and the surrounding regions has existed for years in Toronto, but it is increasingly becoming more connected. This is not to say that Hamilton or Guelph or Oshawa will become Toronto one day. It won't. In fact, cities like Hamilton, that have been down on their luck for decades are now flourishing because Toronto is booming and becoming far more connected to its outer regions.