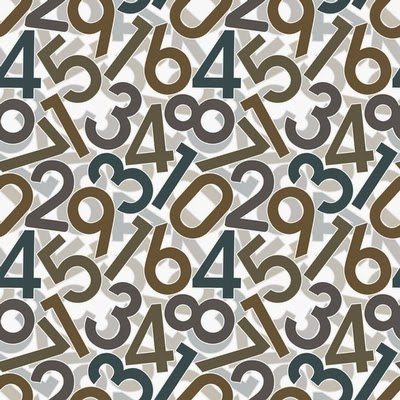 It's been going on for more than a decade. Toronto is changing faster than anyone would have expected 10 to 15 year ago. How many times have you seen those side by side photos with the before and after streetscapes? The before, in a given Toronto neighbourhood, has a few buildings and parking lots. The after side transforms to a dense city packed with sky scraping condos. Some neighbourhoods have almost become unrecognizable from even 5 years ago, and the change is still coming. Toronto City council has approved almost 7000 new condo units this year adding to the nearly 70,000 already in construction. To put that in perspective, Toronto has the highest rate of development of anywhere in the world, mostly concentrated in the downtown core.
You may find this information exciting, making you a proud citizen of Toronto, or you may find it terrifying that there is that much development in our city.  Whatever you believe, the questions is:  Why Toronto? There are a lot of other very deserving, condo-loving cities in the world. Why this one?
I guess the first thing to do is to give this city a little credit. Toronto has turned itself into one of the most successful and diverse cities in the world. It is considered a economic hub and centre of culture.  It also has weathered the economic downturn of 2008 very well. Much better than most cities in the world.
Of course, this kind of development also has to do with the city policies when it comes to building in the GTA. The city really does encourage densification to reduce sprawl and protect the greenbelt around the GTA. It aims to create more dynamic neighbourhoods and fill unused "brown fields" or industrial land that is no longer in use with new neighbourhoods. Height restriction vary widely. Generally speaking, in the core you can go high. Not as easy as you leave the centre of the city. Regardless, developers are not building sprawling tracks of houses in the suburbs very often across the GTA. They are building up.
Another reason for increase in condo development has to do with  the number of foreign investors that buy properties here. As I've mentioned in other blogs, Canada does not keep records of foreign investment in their real estate.  And really, we should be keeping records. It's not that foreign investment is necessarily a bad thing, but there is a valid concern that it drives up prices in a given city. If you take a vacation destination like Costa Rica, many of the foreign investments came from Europe and North America making a lot of real estate more expensive for the locals Costa Ricans. The same concept applies in Canada.
Take Vancouver. The real estate price are much too high for the average wage in that city. Many have speculated that it is been driven up by demand from overseas. There is concern that foreign investment, particularly from China has driven up the prices in Vancouver.
The fear with foreign investors may become more of a problem if the real estate market starts to show signs of weakening. In that case, investors may pull out quickly and leave in a downturn, since they have no real interest in that investment city. This would mostly be seen in the condo sector where most of the foreign investment sits in Canada. Other countries like the U.S, Demark, France, Mexico, Japan, Turkey and Singapore keep track of foreign investment. Some countries add a 15% tax, like Singapore does, to non-residents.
I think the unknown is the part that makes some worry. There is no doubt that there are foreign investors in Toronto, though I don't believe the ratio of investor to owner is as high as Vancouver. Still, many investors around the world see Toronto as a safe place to invest. It also adds units to our rental market which allows renters to have a better stock of rentals from which to choose.
Still, I'm not entirely convinced that foreign investment has that much influence on Toronto. What I find interesting – the past two years has shown a shift from foreign investment from Toronto to rock bottom investment towns like Miami, L.A., Dublin and Barcelona. In the United States, rent is more expensive than owning in 94 out the 100 biggest metropolitan areas. That means condos are a good investment for many foreign investors. Though Canada's condo market is healthy, it may not be currently attract a new set of investors. So, that leads me to believe that this past year, which has had very strong condo sales, has been led by Canadians buying condos.
It's true that we need a better system to see just how much foreign investment effects our real estate markets. We don't want to artificially drive up prices. In my opinion, we really should be focusing on making sure this city is ready for the amount of condos it will soon have. We need a bigger transit system, without political delay, and a better infrastructure, or no one will want to invest here, local or otherwise. High density cities can be energetic, walkable, culturally-rich neighbourhoods where you can walk to every thing you need, but this fast-changing city requires proper planning to make sure these neighbourhoods thrive.