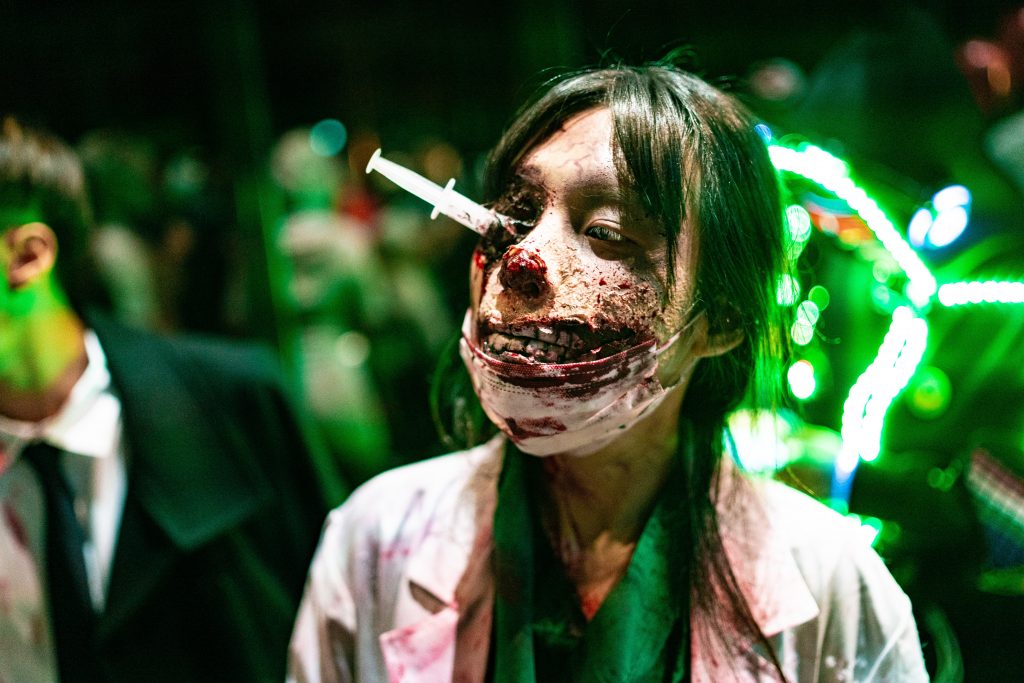 Halloween, you've changed! From a mere spooky night to a full-blown cult following. If you live in a Toronto neighbourhood in a house, especially one with schools and kids nearby, you'd better be ready, because Halloween these days is like a blockbuster movie premiere!
When I moved into my first house, I was blissfully naive. I carved a friendly pumpkin, stocked up on chocolate bars, and even bought some extras for a little personal indulgence. Little did I know, Leslieville had a secret army of candy-seeking children that came from other neighbourhood in search of treats. It was like a scene from Willy Wonka's Chocolate Factory – I blinked, and my candy supply vanished into thin air.
I panicked and rushed to the corner store for more chocolate bar supplies, but my candy didn't last long with the assembly line of children that continued to come to my door. I never made that rookie mistake again. Candy stockpiling: Lesson learned.
Moving to a new house, it's always a great idea to chat with the neighbours. They're like the ghost whisperers, guiding you through the Halloween spirits in your area. Some neighbourhoods go all out, while others keep it mellow. Some have an insane number of kids. Some have a trickle.
Where I live now in High Park, we still get our share of candy hunters, but around the corner, it's like Halloween on steroids. Kids practically set up camp for a full-scale candy invasion. I'm convinced there's a secret Halloween express lane there.
But let's talk about Halloween decor. It's no longer just a pumpkin and a few cobwebs. Now, we've got life-sized animatronic zombies, three-story skeletons, light shows that can be seen from space, and enough dry ice to mimic a horror movie.
And then there's the guy who turns his front yard into a comedy of horrors. It's like Tim Burton and Monty Python teamed up to create a haunted house – spooky, silly, and downright entertaining.
For the Halloween Scrooges out there, I get it. But here's the twist – all this spooky shenanigans can actually boost your real estate value. Seriously! A neighbourhood that goes all out for Halloween is a sign of a thriving, close-knit community. It's a testament to the fact that you and your neighbours can come together, even if it means erecting a forest of severed heads and tombstones in your yard. It's a community-building exercise, with a touch of creepiness.
Oh, and the best part? Your neighbourhood becomes a destination. Yes, you read that right. People flock to the spookiest houses, ready to snap Instagram-worthy photos and share in the eerie excitement. It's like a haunted version of a tourist attraction.
In a nutshell, Halloween houses are not only great investments but also fun to live in. So, even if you're not the biggest fan of Halloween, remember those ghosts, witches, and spiders are doing wonders for your home's equity. And if you're new to the area, for the love of all things creepy, make sure you have enough candy! Because if you run out, you might just become the scariest thing on the block.