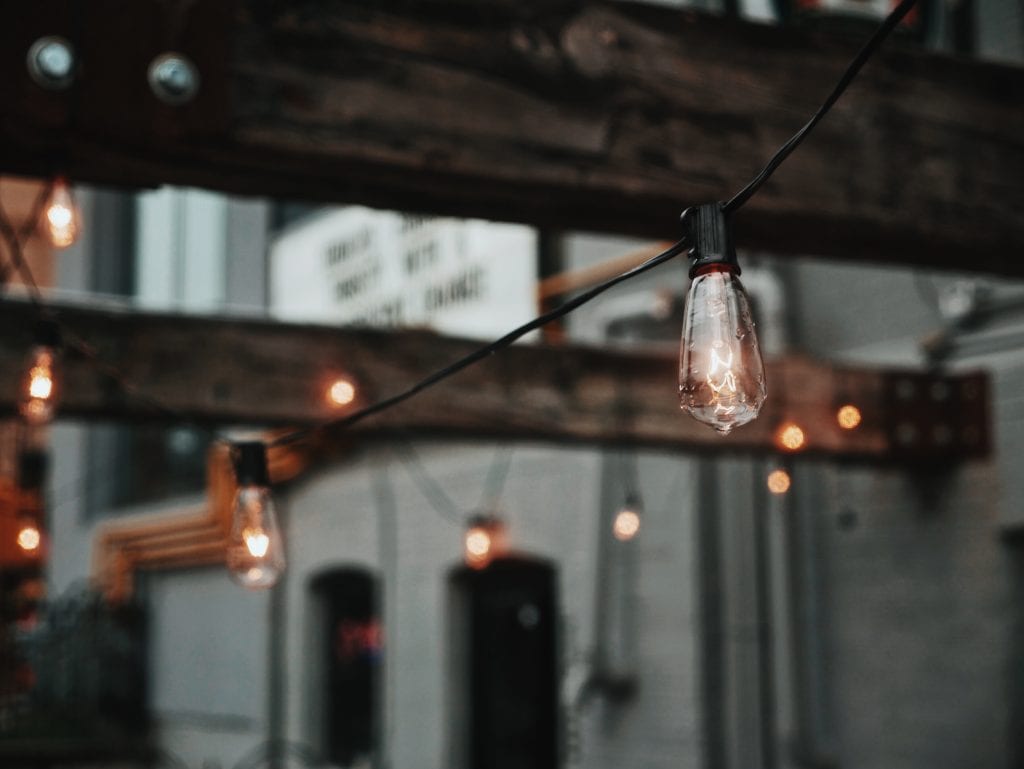 There are Toronto streets that have made it. There have an almost celebrity status. We have Queen Street (both east and west) that has repeatedly been named one of the coolest streets in the world by the likes of Vogue. It has also been called one of the best Trolley rides in the world by National Geographic. Then we have Yonge Street, the street that splits the city from east to west. If you decide to include Highway 11, Yonge Street is one of the longest streets in the world. It has Aura, the tallest condo building in Canada at the moment, along with many other the sky-reaching buildings. Both Yonge Street and Queen Street, long and legendary, have big histories in this city.
The streets that really interest me, though, are the ones from humble beginnings that became destinations. Streets where people would want to live near because they have a certain energy. Streets that rapidly transformed before our eyes. Not because they are long, central arteries like Yonge Street and Queen Street, but because they are little streets that became a community hub.
I'm thinking of streets like Ossington below Dundas. Only a few blocks long but chock-a-block with restaurants, coffeeshops and other high-design businesses. Even something like Baldwin Street, that little street just north of the AGO has an array of patios with a Kensington Market vibe. You'll find Thai ice cream rolls at Arctic Bites,  or taste-bud worthy treats at Light Cafe, along with some more formal dining. But those have already happened…
What's next? What street can you watch transform before your eyes? Which street will be a great place to live and invest near? Well, here's a hint: Think semi-industrial, and semi-chocolate…
If you haven't quite figured it out, I'm talking about Sterling Road. Sterling what? some of you may be saying. Up until recently, this street was barely on anyone's radar. It's not like many of the other streets that have a pre-existing infrastructure of commercial buildings. All you really had to do on Ossington is hip up some of the store fronts and add some condos. Sterling was originally just an industrial road mostly used by those who work(ed) at the Nestle Chocolate Factory in the lower Junction Triangle. That's where the semi-chocolate reference comes in…
Sterling runs north off Dundas between Lansdowne and the UP Express/ CN tracks up to Bloor Street West. This area still has the artsy and bohemian vibe of Brooklyn in the 90s when artists lived in big warehouses and there was not much else around. Industry and artists were hand in hand.
Why so great? Well, here's what's here so far:MOCA, floor upon floor of contemporary art at this location since 2018. There's  the Drake Commissary, the tasty offspring of the Drake Hotel. For those who like to read and believe that books are still published, there's Anansi Press and Azure Publishing. For the fit, bouncy and stretchy, there's Cirque-ability. For those who fancy furniture design, you'll find the Brothers Dressler  on Sterling. And for those who just want a pint, there's Henderson Brewing. And this is just the start!
Why here? Despite the industrial feel, it's surprisingly connected to downtown and the Bloor Line. It's also adjacent to high demand neighbourhoods like Roncevalles, and Little Portugal.
Because there is such tremendous pressure to create more housing in Toronto, it is surprising in many ways that this land has not been more developed already. It feels like it should have much more density by now. But one of the original anchors of this industrial area is Nestle who has a factory on Sterling.
Nestle has fought hard to stay open and keep production going on Sterling. You can often smell chocolate as you drive down the street on some days. Still, I suspect Nestle's days may be numbered as Toronto looks to find land to build housing to address its chronic housing shortage problem.
Light industrial lands in central locations with a huge footprint would be ripe for development. There have been residential development already built here like those townhomes off Perth near the West Toronto Railpath. There was also the Museum Flats that sold out, but was oddly cancelled. The developers claim they have not received the right permits. Some resident groups believe they cancelled the project because the land value has gone up so much here that is was more profitable to re-sell the land than build the condos.
Does this mean you should rush off to buy a new condo on Sterling or buy one of the few houses at the top of the street near Bloor? Not necessarily. Clearly the buyers of pre-construction at Museum Flats didn't get very far. But you should consider condo and houses nearby. This area is ripe for some big development changes around Sterling Rd that will likely be very willing to try to fit in with the current artsy, high-design vibe. Also, keep in mind that on the other side of the tracks directly across from the Lower Junction Triangle neighbourhood you'll find massive ( and well-planned so far) Loblaws redevelopment coming to Bloor and Dundas West.
Though Sterling Road may still feel humble despite the trendy new businesses coming in, I have a feeling it's going to be very different in 10-20 years. The key sometimes to good real estate purchasing is knowing what is coming to a given neighbourhood BEFORE things really change. This is why Sterling Rd should be on your radar.