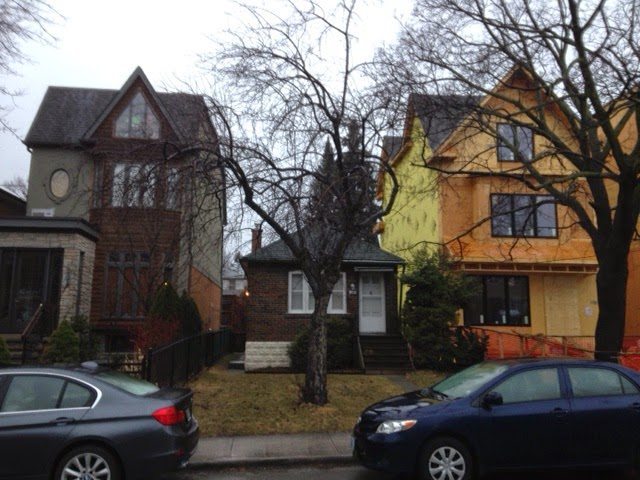 I often get a little annoyed when organizations from other countries put out headlines like: The Canadian Real Estate Market is Due for A Correction. It doesn't bother me that someone is suggesting that a real estate correction could take place, but that the entire country would function in the same way. And right now, we are experiencing a time when the real estate market of Canada is not performing in the same way at all. Why? you ask. Because there may be many macro factors, like interest rates, that do have affect the real estate market on a national level, but most often, the local factors are much more powerful. Things like the local economy, the location of the property and the state of renovation of a given home have significant influence.
With resource-based economies like Alberta and Saskatchewan, it is not surprising when oil becomes less productive, so does the real estate sector in these provinces.
There is a reason why Toronto and Vancouver are thriving despite that fact that the rest of the country seems to be cooling off. One has to do with the diversified economies of these two cities. People come to Toronto because there are different kinds of employment. If one employment sector fails or temporarily dips, the whole city does not go downhill. That's the advantage of a diversified economy.
Also, both cities do not rely on oil. In fact, oil has caused the dollar to go up quite a bit to the disadvantage of Ontario and British Columbia. Now that the dollar is back down, industries in Toronto and Vancouver are able to be more competitive in the American and overseas markets with the cheaper dollar.
As far as Toronto is concerned, there is a limit on the supply of houses in this city. So, unlike some cities where there is room to grow. Toronto cannot expand into its green belt. And for the same goes for Vancouver that cannot expand into the mountains. Since developers make more money off of developing denser condos, they rarely build single family houses unless the zoning allows for low density homes exclusively. There is such a shortage of houses in Toronto that in many neighbourhoods the bungalow is going the way of the dodo bird. With huge lots, they are being torn down where bigger houses are built in the bungalow's place.
I'm not saying the sky is the limit for Toronto and Vancouver, but for the foreseeable future, these cities will continue to draw people in and real estate prices, especially for houses, should increase. It will be a luxury to live in a central, established neighbourhood at some point. I believe the rate of increase in the value of a house will continue to outpace income. Even this year, with Toronto incomes increasing only 2.4% where detached houses increased in value by 10% year over year. Some may say this is unsustainable. And to some degree, I agree. We will not see these prices go up forever nonstop. Still, I think if you bought a house in Leslieville 10 years ago, you would be considered a first time buyer gambling on an emerging neighbourhood. Nowadays, you would be considered someone trying to compete to get into one of Toronto's desirable neighbourhoods. In the end ,our expectations of a neighbourhood change. And what is considered too far, too unknown or too grim now may be a neighbourhood you may not able to afford yourself in 10 years.