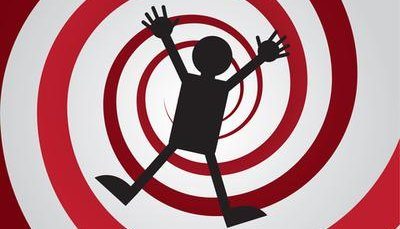 Whether you're a lord or lady of the land or Toronto tenant, Ontario's new rental rules that took effect on September 1, 2017 is going to change the ways Torontonians rent. If you own income properties, you may have been following the changes to the laws regarding tenancy in Ontario. If you have not, then you probably should take note.
Some cynics believe the changes in the leasing laws have been brought into place because the Liberals are trying to score some points with their voters, which may be true. Some argue that it has been brought out because of dubious practices of landlords. This I also believe to be true. What kind of dubious behaviours? Well, for example, some landlords will kick out their tenants because they feel their tenants are not paying enough money for rent. They do this by saying they are putting one of their family members into their rental property, which is perfectly legal. In practice, however, some landlords don't put in a family member. He or she puts an ad out on kajiji to rents the same unit out at a much higher price to a different renter. Some landlords have been known to increase the rent by 50% as a way of scaring off their tenants to move out if they find them too difficult.
At first glance, it may seem that the evil landlords need to be reigned in, but let's dig into this a little to see if the right approach is being taken. Here's how the government will be changing the rental laws in Ontario.
Rent Control  At one point, only properties built before 1991 had rent controls on them. Now it won't matter when a property was built. 1991 means nothing. No matter what kind of residential property you own, you are now only allowed to raise the rents based on how much the government says you can raise your rent. So, for 2017, you are only allowed to raise it 1.5%. So, for a $1500/month rental, you can only raise your rent to $1522.50/month. Generally, the allowable rent increases are ridiculously small, barely keeping pace with inflation, and definitely not keeping up with the changes on rental market rates in Toronto. So this change is easy to call.

WIN-tenants

LOSE-landlords

Terminated by Landlord  As always, a landlord can only terminate a lease if he or she is having a family member move it or if the landlord is moving in themselves. As of September 2017, though, the landlord must pay one month's rent to the renter if he or she terminates the lease, no matter what. In addition, they or their family members need to live on the property for a year. If this is not done, the landlord could face up to $25,000 in fines. This is in place to protect tenants who have been kicked out under false pretenses, but it also discourages owners from kicking out tenants for legitmate reasons. The "renoviction" or an eviction for owners to take over their rental unit for a renovation in a unit or part of their house where they live, will cost those landlords.  

WIN -tenants

LOSE – Landlords

Standardized Agreement Very soon (but not yet) all leases in Ontario will look the same. You can add your own schedule with certain rules, but they cannot contradict the new rule or any of the laws on the government issued standardized lease. This new Agreement is not in place yet. So, it will be hard to determine who will win or lose with this. If done well, this could benefit both the landlord and the tenant. I suspect most of the legislation is coming down on the side of the tenant though. So, I think the landlords may lose again.

WIN – Tenant

 

LOSE – Landlord
It looks to be a pretty clean sweep for the tenant if we break down the changes. To be clear, I'm not trying to come down on one side or the other. I know there are bad landlords and bad tenants who take advantage of the rules of real estate. It's not hard to see, though, that the laws tend to bend to protect the tenant.
It would appear that the new rules of September 1st will protect tenants even more. The truth is, in the long run, they won't.
Why you ask? Rent control actually drives up the price of market rents by restricting the supply of new units coming on to the market. Even though landlords can raise the rent as much as they like between renters, they cannot raise the rent very much if the renters stay for a longer period of time. If a renter is in a rental unit long enough, they may very well pay much less than market value. And for that reason, the renter may not have much inclination to move from their unit. Investors will not buy investment units because they will not yield as much profit, especially in the lower to mid-range market. Developers will not build as much rental buildings because they don't yield as much income. Because Toronto relies upon the condo development and rental development to provide a huge portion of the rental stock, rent controls will certainly change things. You'll see fewer places to rent and even higher rental rates.
In the long run, these changes are a LOSE for tenants who are not locked into a long-term rental agreement.
With lower rental stock comes higher rental prices. It's a fine line. You do want to balance out the needs for renters with the bottom line for investors. With rent controls, however, the restraints may be too tight for some landlords. In rent control units in Toronto, the yearly allowable increase is laughably low. Over the past 5 years, I can safely say that the increases allowed for properties under rent control did not even come close to the changes in rental prices that have taken place in Toronto during that same time. Your bills may go up. Your property taxes may go up, but the rent increase is limited to a small amount.
Many have argued that properties under rent control are not properly maintained. Because landlords face limits on how much they can raise rents, they often let the maintenance slip. If the landlord cannot receive more money to improve their units, she or he will not invest in improving them. In cities like New York, it's commonplace inside rent controlled apartments to see kitchens that date back to the 1960s because landlords just won't replace them, and tenants won't move out.
If you are looking for some historical context on how rent controls have panned out, you need look no further than here in Toronto. Back in 1975 Toronto brought on its first rent control laws for all properties. As a result, new rental construction crashed and flatlined for years. Builders created about 28,000 apartments a year in the five years before controls and about 5,500 a year in the five years after.
Oddly enough, it was the NDP who stepped in to get the builders back at the table. They decided to exempt rental stock built after 1991. Every government since has kept that exemption, until now.
All in all, I don't think the government is doing a service to the renters of Toronto. It may appear that they are taking direct aim at unfair landlord practices and tenant protection. In the long run, as history has indicated, they are creating an environment that may not prove very helpful to the people they are trying to help. The government has certainly not kept up with any low income housing demand in Toronto. So, they must rely on the privates side of things to keep more units available.