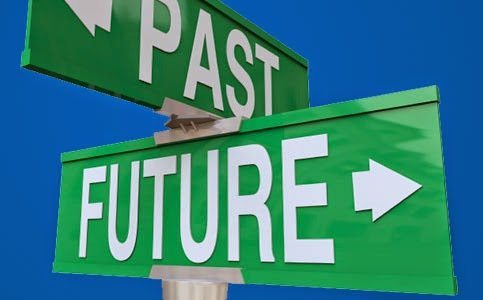 By nature, predictions are whimsical. That's why many of them are wrong. The real estate predictions of 2015 that I have come across are often a mix of doomsday scenarios and rosy outlooks, like every year for the past decade. So, let me filter these predictions, analyze them for you and offer a few thoughts of my own for Toronto real estate in 2015.
Let me start by saying what is a little different in the predictions for this year. Generally, they are fewer of them that are alarmist than in the past. Yes, we are hearing that prices can fall by 15% according to RBC, and yes we have someone named Hilliard MacBeth, an Albertan based porfilio manager who wrote a book entitled When the Bubble Bursts: Surviving the Canadian Real Estate Crash, calling for a nasty downturn in Canadian real estate. She predicts that house prices will fall 50%. Ouch. This may sound scary, but keep in mind that a book like this comes out almost every year. Why? Because these books sell! Think of Garth Turner in 2008 who wrote The Greater Fool: The Troubled Future of Real Estate calling for a 30% drop in Canadian real estate that year and more to follow in the subsequent years.
Even though we have some negative predictions this year, there are fewer doomsday predictions than in previous years. I have a feeling that the public may be suffering from what I call "CLF" or Chicken Little Fatigue after years of hearing the sky is falling in real estate. I suppose at some point, someone will be right. Some Canadian cities will have a slip in real estate prices, but not this year in Toronto.
All in all, I find all predictions a little more cautious for 2015. There will be smaller gains, but gains nonetheless. That seems to be the general consensus. Price appreciation but not as much as 2014.
The focus of the 2015 predictions has been largely around interest rates. As the American economy improves, many believe the Americans will start raising their interest rates, and in turn, Canada will raise their rates as well. Most predictions I have read point to the forth quarter for such things to happen. Some worry that the rise in interest rates will effect the housing market. I agree, it will slow it down. Others, however, think the interest rate hike will be the straw that broke the camel's back for the indebted Canadian, leading to a downturn in the real estate market. I don't believe it will cause the real estate market to crash, but it may put the breaks on some very big price increases that have happened over the past few years. I imagine if the rising interest rates start to effect the housing market too negatively, the government will put the breaks on the increases or even reverse them. Housing has become too big of an industry to just let slip.
From a more localized, more Toronto-centric perspective, some of the trends that have been happening the past few years will become more pronounced in 2015. The low supply of houses and town homes will remain in great demand since very few of them are built any longer, and the demand continues to increase as the city and region grows. Houses will increase in value at a much faster pace than condos. Small boutique style condos in improving or established areas will generally perform better than giant condos. The dream of owning a house will still be affordable for some first-time buyers in the right emerging neighbourhood, though condos will increasingly be the terrain of first time buyers were the prices are more reasonable and the supply of new condos keep growing as the city grows.
For those who want a house with a smaller price tag, house hunters will turn to second tier cities like Hamilton where detached houses with a yard are comparable to the price of a one bedroom and even a bachelor condo in Toronto. Access from Hamilton to Toronto will continue to improve. Hamilton will be a good choice for many who love the urban lifestyle. It is still a city of 500, 000 people. Unlike Mississauga or Brampton or Oshawa or any other Toronto suburb, Hamilton does not suffer from suburban sprawl or a dominant suburban culture. Its downtown is coming back after decades of decline. This phenomenon is not exclusive to Toronto. Such migration to second tier cities is happening all over North American. In San Francisco, many house hunters head toward Oakland. Expensive cities like New York or Chicago have triggered some middle class folk who want more space to head to Austin, Denver, Nashville or Charlotte. The thing about Hamilton is that it is close to Toronto and the new GO station will link up quite nicely. So, you can have your Toronto job or social life, and live in Hamilton. Commuting time is required though.
In terms of Toronto neighbourhoods, we will continue to see some of the advanced emerging neighbourhoods steal some of the sparkle from the more established neighbourhoods. The general shift of wealth from duller north Toronto to the more vibrant south destinations will continue. The cool quarters will continue to attract more demand. Roncesvalles, the Junction, Leslieville, West Queen West and Brockton will continue their quick ascent. Danforth Village will continue to draw in many first time buyers, though not all houses will be in the first-time buyer price range in this neighbourhood in 2015. Areas along the Eglinton Crossway that is currently under construction will be a good bet for a long term investment. This includes Mount Dennis, a neighbourhood with some of the lowest prices in Toronto. Mount Dennis even has its own indie coffee shop opened in 2014! And that's always a good sign for a burgeoning community hub. Like last year, bargain hunters will see the western flank of Scarborough that borders Toronto begin to take off. Corktown and the Distillery District will really start to shine as all the construction wraps up and the Pan Am Games begin. This may be one of the top spots to buy a condo this year and next. It is a well planned area with a lot of amenities near by. High Park, Leslieville and the Junction Triangle are all places where condos have not been overbuilt and fit in nicely with the neighbourhood.
All in all, it appears it will be a tame year. Of course, anything can happen! No one called for the price appreciation we saw in Toronto houses and a healthy condo market in 2014. 2015 could be just as surprising.