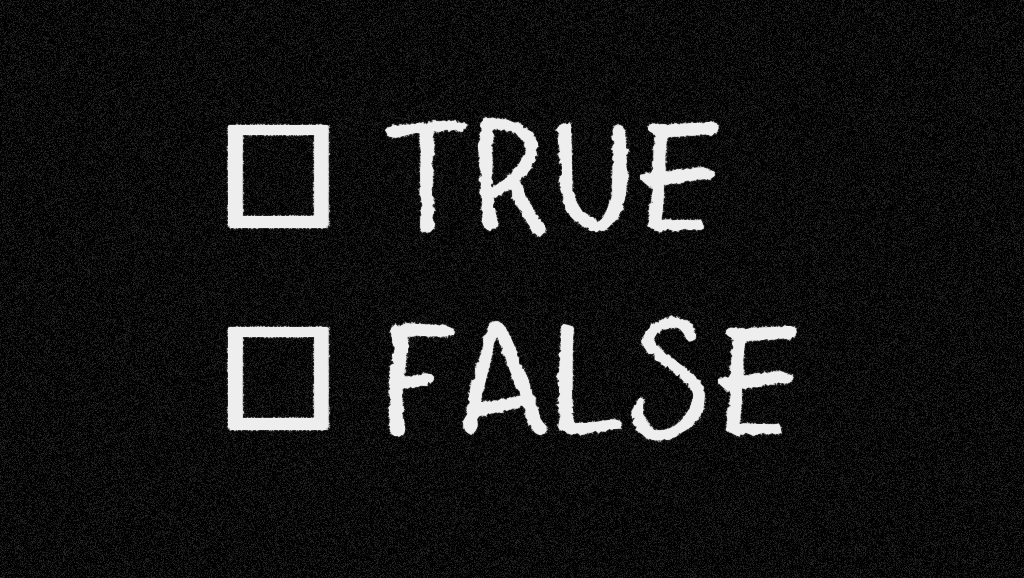 Liberty Village. Some love it for the wild success that it is. Some have concerns about its rapid growth and increasing densification.
What I can say for sure is that there are some half-truths floating around out there about this condo-loving part of Toronto. Out of three clients looking for condos in the downtown west end from the last month, there were two who told me when we first met that they did not want to live in Liberty Village. The third only wished to only live in Liberty Village. Feelings were strong on both sides. The funny thing is, one of the clients who was questioning Liberty Village ended up buying what I consider to be a pretty good unit in Liberty Village.
There will always be someone's personal taste or budget or wish list that would not make you a candidate for Liberty Village. Still, there is some Liberty Village mythology out there that has led some buyers to cross Liberty Village off their list. So, let's see play a simple game of true or false to see if are right or wrong about your beliefs on Liberty Village.
TRUE OR FALSE: Liberty Village is a future slum?
To that I would easily say, false. There seems to be a commom perception out there that a neighbourhood with many high rises will become "vertical slums." Most people who do a little research on Liberty Village will come across the unit in one Liberty Village condo building where a fire had started because the unit was a grow-op. This story seems to have had a lot of traction and has left an impression that the area is full of grow-ops and crime. The truth is, most of the people living in Liberty Village are working professionals, and the crime rate is lower than average. There is still a lot of demand to live here becuase it is close to downtown, Queen West and King West and the lakeshore.
TRUE OR FALSE: The condos in Liberty Village are crappy condos because they were built too fast?
To this I say, overwhelming false. There are some duds in the collection of Liberty Village condo buildings, but there are some amazing condos in here. In fact, one of the most successful condos, the Toy Factory Lofts, has some of the most competitive maintenance fees based on lower price per square foot. It really is one of the best managed condos the city. On top of that, The Toy Factory has some impressive price increases since it was registered as condo. You have to pick wisely in Liberty Village. The condos vary widely in quality.
TRUE OR FALSE: Liberty Village is overbuilt?
There are too many condos, I would say this can be somewhat true, depending on where you live in Liberty Village. The eastern flank of the Village does tend to have a lot of constuction of large buildings. This section is partially a victim of it's own success. Liberty Village has had such high demand that developers squeezed a condo into almost any space they had available to them. They still left room for a small park, but it is a densely populated area. It's not as densely populated as other areas of Toronto. If you drive, you may be caught in some traffic in and out of Liberty Village during rush hour. The truth is, a lot of people who live here do not drive. So, it's easy to access public transit on King Street, though these street cars can get pretty full at peak traffic times too.
TRUE OR FALSE: Liberty Village is poorly planned out?
This is mostly false. It's true that is is not as wisely planned out as a community like Corktown where you have a slightly lower density and all of the condos were built at the same time for easier planning. Liberty Village was not planned all at once. Still, it has a great mix of conversion lofts for residential use and for commercial use, mostly made up of media companies. It also has all the basics very close – the grocery store, the gym, The LCBO, even the typical choices of yummy take-out not to mention some stand-out restaurants. It is a self-contained neighbourhood, and does have a walkable feel that some other neighbourhoods with larger condos do not.
TRUE OR FALSE: Liberty Village is only full of young people?
Well, this is mostly true, but not entirely. I'm going to be generous with my definition of young people here. I will say that Liberty Village does have a very small population of senior or even Boomers. There are some. I have spoken to seniors and Boomers who have bought in Liberty Village. Still, the population does tend to be on the younger side, under 40. This has a lot to do with the fact that a lot of young people bought their first condo here because there are many affordable Toronto condos in Liberty Village that are central and walkable to work and major entertainment boulevards.
It's true that this demographic, on average, tends to be noisier neighbours that the 40+ crowd. If you're looking for quiet, try not to purchase too close to a pub patio. That will consistently be noisy. Also, you are more likely to hear a noisy concert from the CNE a few times during the summer. In terms of noisy neighbours, you can never know… I would say Liberty Village has the same potential to have a noisy neighbour as any other condo in Toronto.
I would be curious to see if this young demographic sticks. Liberty Village may age with the demographic. So, in 20 years time it will be interesting to see if the young owner of Liberty Village will move out to other neighbourhoods for the next home or if they stay here and move up to something larger. The truth is all neighbourhoods grow up with the same demographic. In the 80s, a lot new families bought in the Beach and Bloor West Village. Now because of the price points here, we are seeing the demographics of both of these neighbourhood tilting to the Senior and Boomer side of things. Even some of the new condos cater to downsizes.
So, there you have it, Liberty Village. Depending on what kind of condo you would like, I don't think anyone should dismiss this neighbourhood so easily. It may not be the right fit for all, but it has a lot going for it that other condo-heavy neighbourhoods are lacking. The key, if you want to buy, is to find someone who knows what condos you should consider and which ones you should take a pass on.